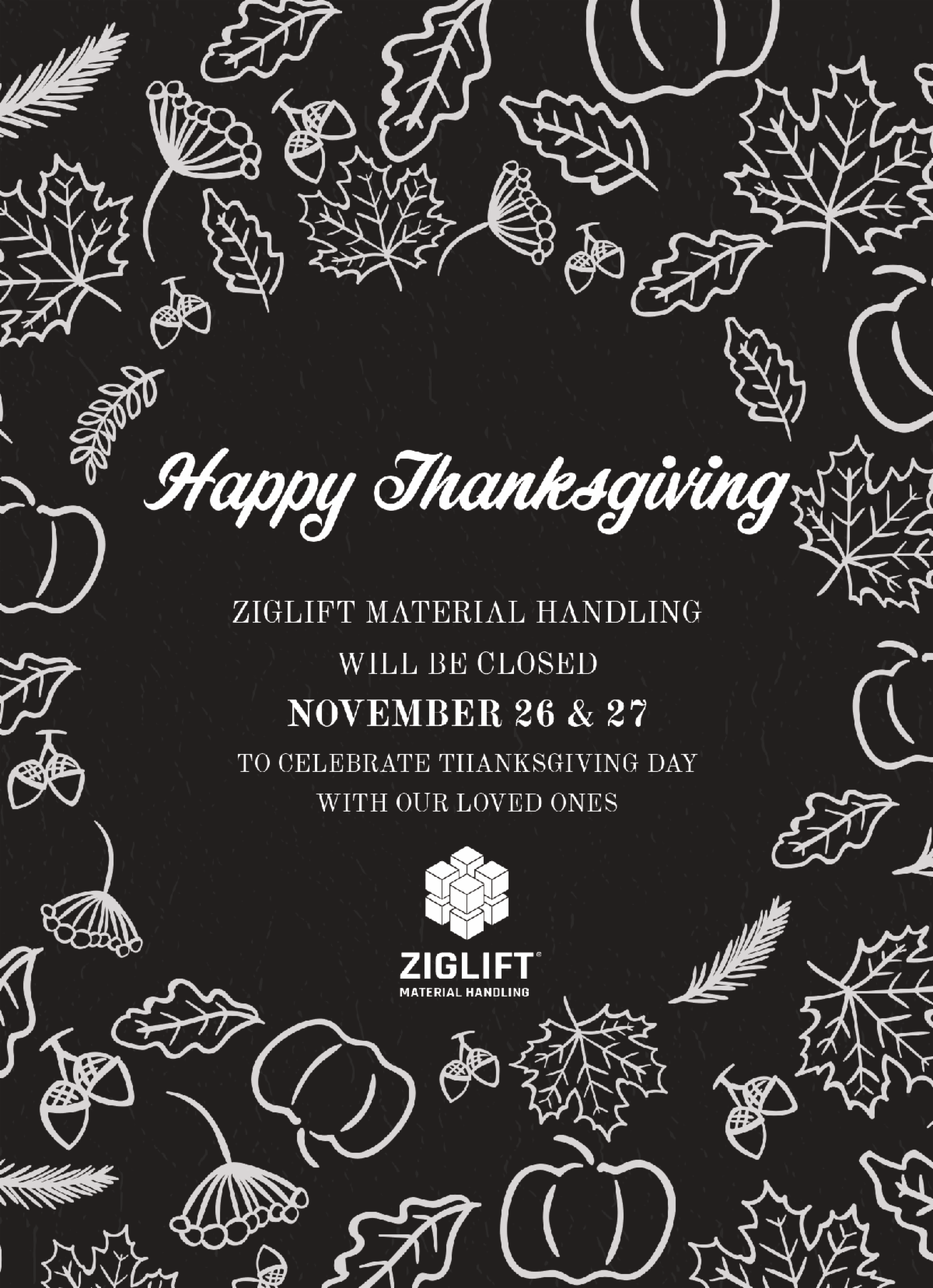 ZIGLIFT WISHES YOU A HAPPY THANKSGIVING
On behalf of Ziglift Material Handling,
We are so grateful to have you as part of the Ziglift family, thank you for your support through out the year.
As always, our team at Ziglift is dedicated to support you and your business with its material handling needs. If you need any assistance, feel free to give us a call!
We wish you and your family a safe and happy Thanksgiving!