Brochures
Please select a catalog to view:
Pallet Rack Installation & Relocation
Ziglift knows that relocating, expanding, or re-configuring a warehouse can lead to downtime which leads to loss in productivity and lost revenue. We take this matter seriously and know that you need to be operational as soon as possible. We are here to work with you knowing that your time is valuable. Our professional installers are licensed and bonded and are there to work safely and efficiently to meet the deadlines needed. We specialize in installations of many different types of storage systems for warehousing applications. We have over 15 years of experience installing cantilever rack, drive-in rack, push-back rack, mezzanines, pick modules, shelving systems, and conveyor systems.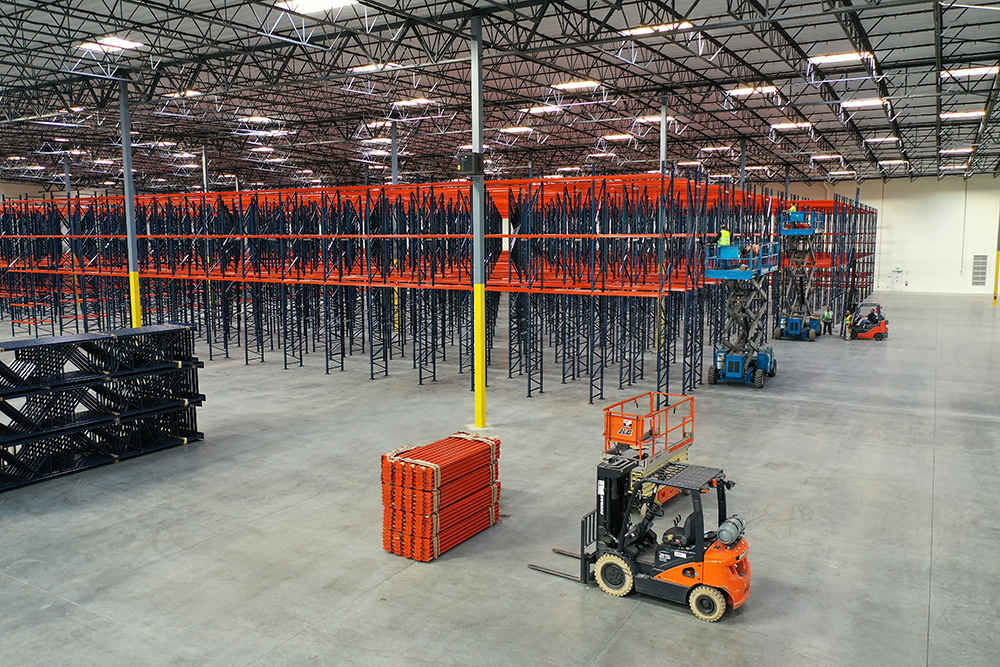 All our installers work closely to accommodate your needs and meet all requirements assigned by the local and federal authorities for Seismic Standards. Projects are always managed by a main foreman who ensures requirements are met to complete the project and most importantly helps maintain a safe working environment.
If you are in the process of moving, expanding, or re-configuring your warehouse please feel free to contact us for a free consultation. Please visit our Projects page to view featured completed projects.