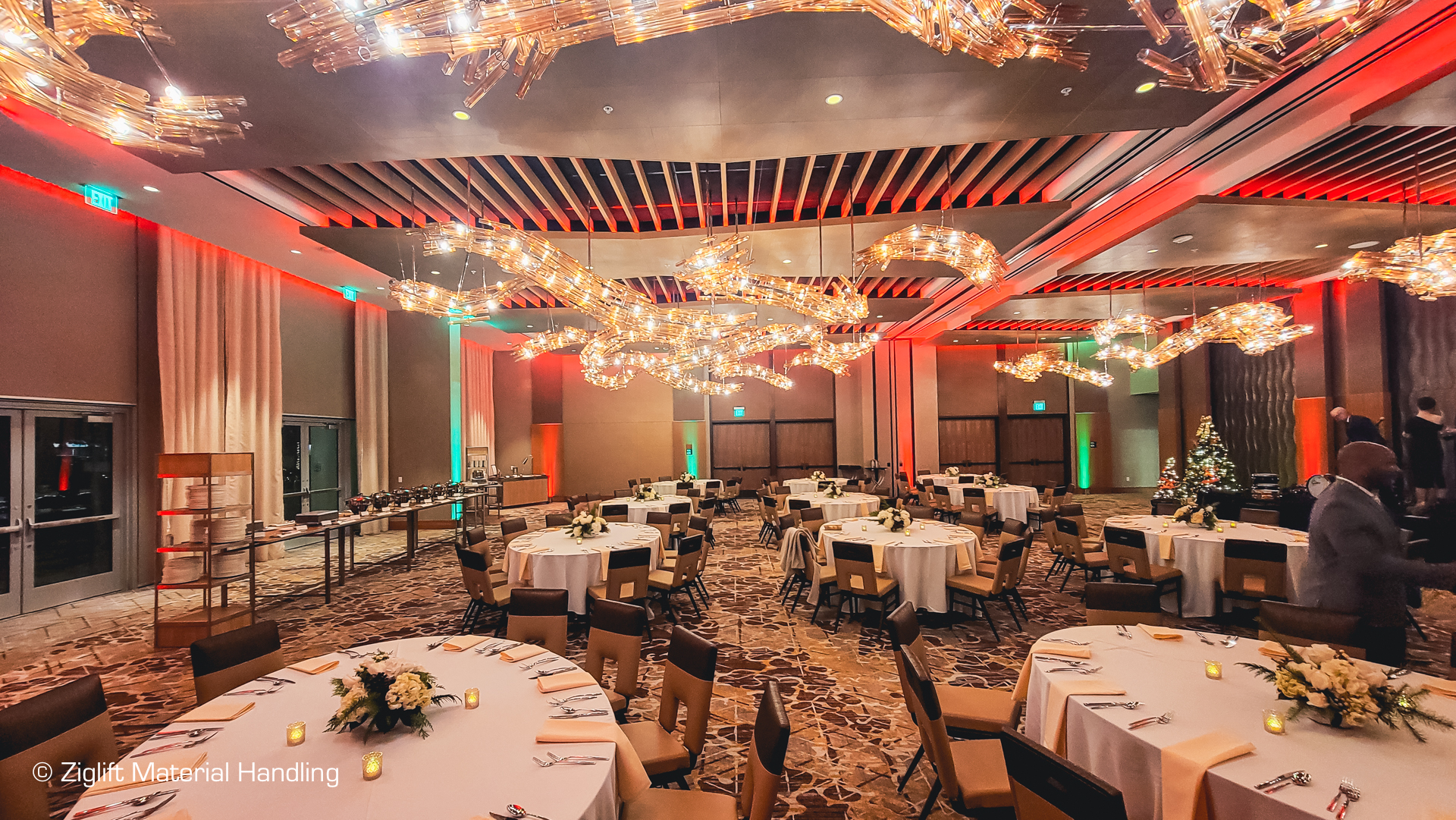 Ziglift Celebrates 21st Annual Christmas Party
This past weekend, Ziglift celebrated our 21st Annual Christmas Party at the beautiful JW Marriott Resort in Anaheim, CA. As the Ziglift family grows nationwide, we were excited to host many of our employees from all of our offices across the country for this celebration. Ziglift also wanted to take the time to recognize employees who have been with the company for over 5 years by presenting special plaques for their dedication and commitment with us for 5, 10, and 15 years. Our CEO, Zsigmond Balla, was proud to reflect upon how much the company has grown and how each individual has supported that success. With the hard work and dedication of our amazing team, Ziglift is proud to be the leading distributor of new & used material handling equipment nationwide!
We thank all of our customers and vendors who have continued to choose us as their provider of products and services. We wish you all a Merry Christmas!
Ziglift thanks everyone who participated in planning the event, all guests who took the time to attend, and congratulates all employees for making 2022 the best year yet! There's a lot more to come in 2023…