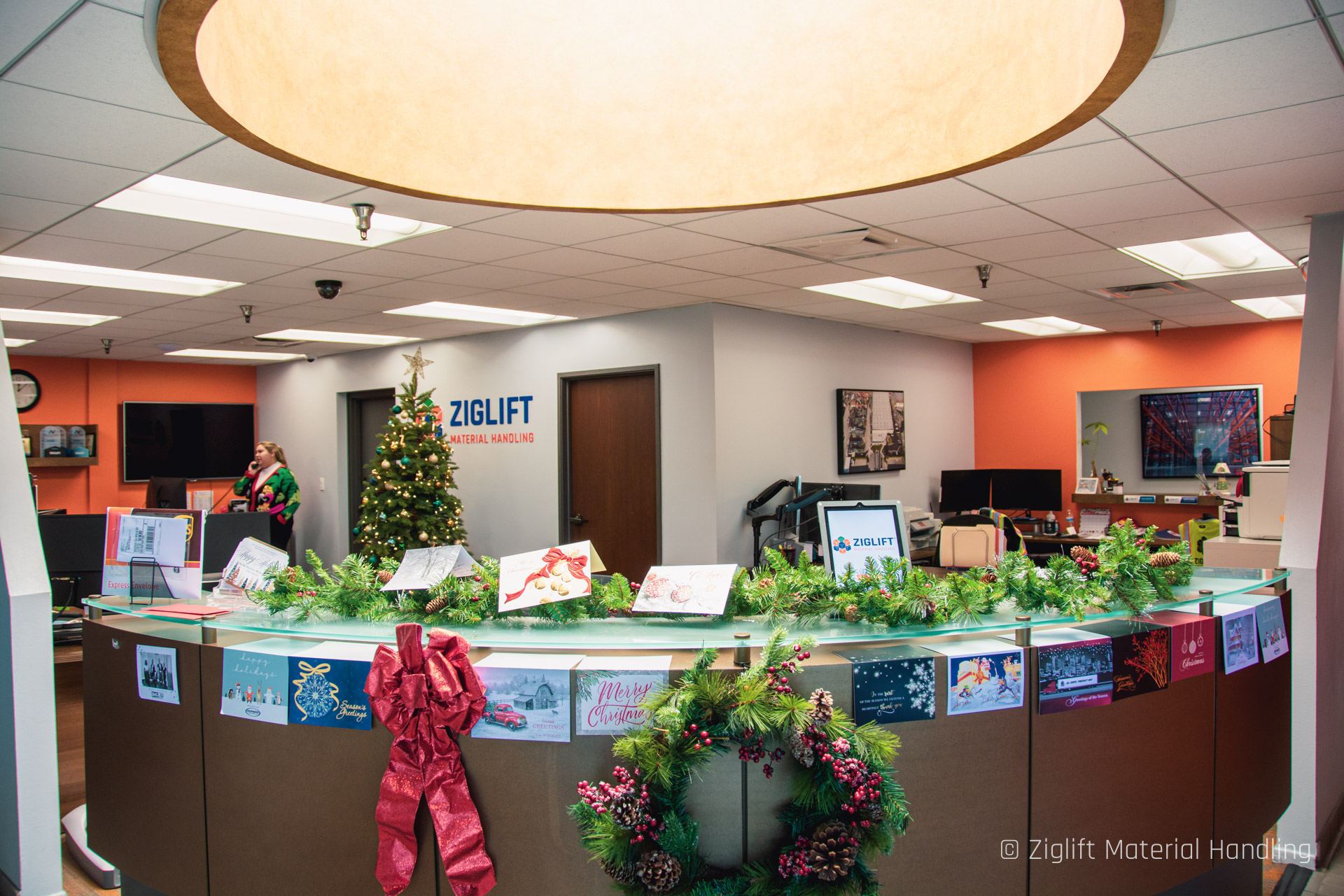 Ziglift Material Handling Offices Throws Employee Potluck, Ugly Sweater Contest, and White Elephant Gift Exchange!
Ziglift Material Handling always throws a fun-filled Christmas luncheon at each of the offices. Ziglift employees were given the opportunity to participate in an Ugly Sweater contest, White Elephant Gift Exchange, and Potluck to share good eats!
Thanks to everyone who helped organize and setup this luncheon. The decorations and lighting were very festive! We would also like to thank all of our partners and customers who sent gifts to our offices! We wish everyone a Merry Christmas and safe travels.