 ZIGLIFT WISHES YOU A MERRY CHRISTMAS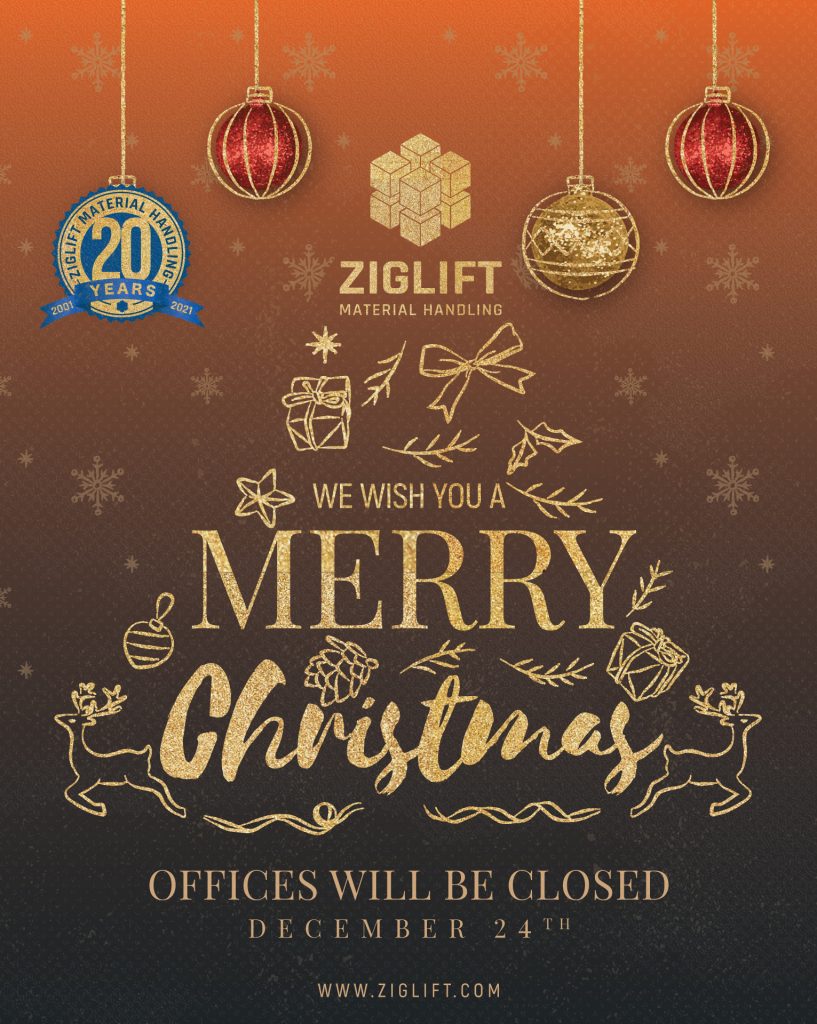 On behalf of the entire Ziglift Family, we would like to wish all our customers, partners, friends, and family a Merry Christmas and a Happy New Year! Thank you for a wonderful year!
We thank you all for the continued support throughout the difficulties of the pandemic. We are thankful for the hard work of our team and support of our customers that helped Ziglift become one of the leading New & Used Material Handling dealers in the United States. We look forward to continue working together and serving all your material handling needs in the year to come.
From all of us at Ziglift Material Handling.