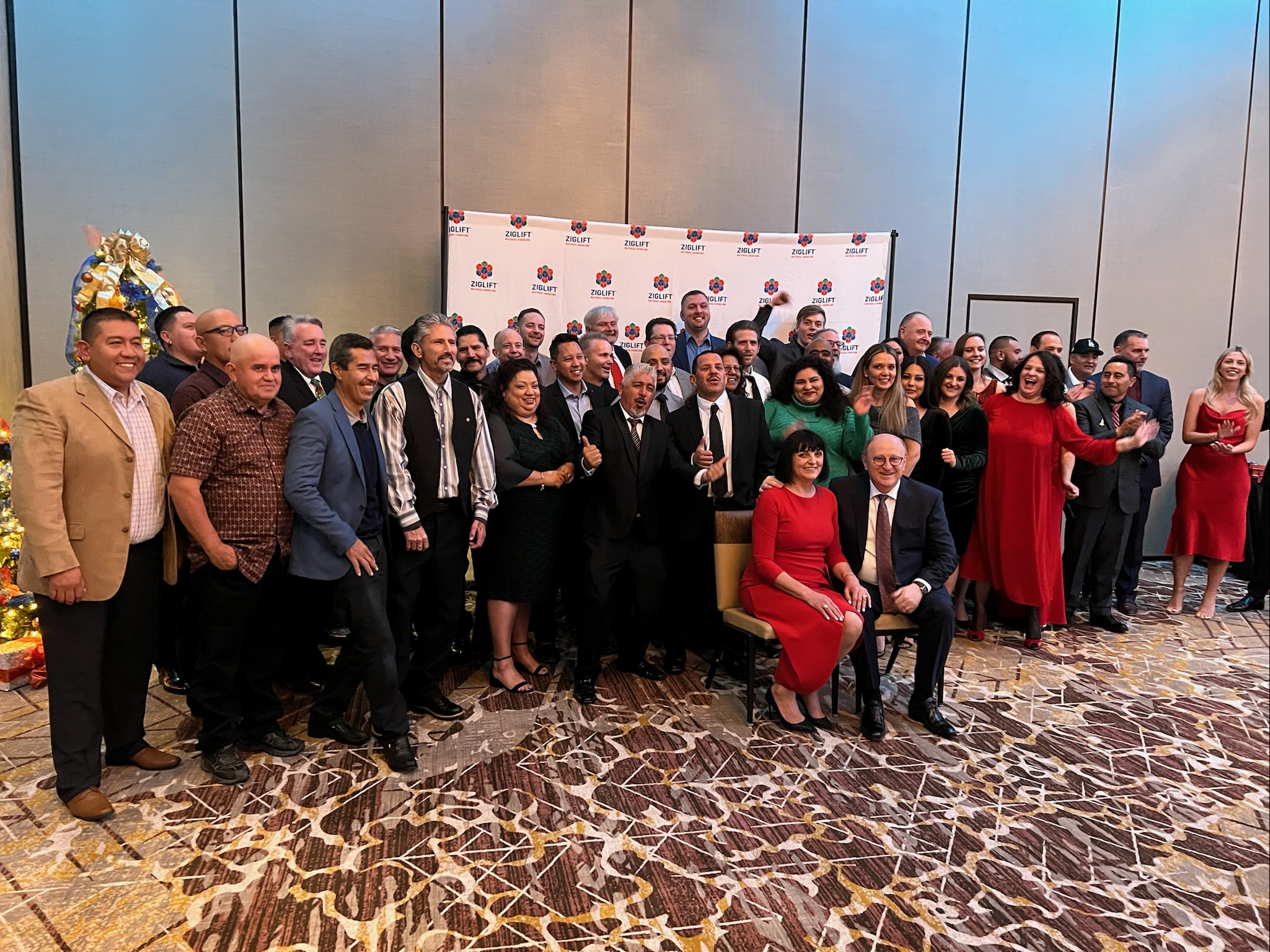 Ziglift Celebrates 2021 Annual Christmas Party
Ziglift Material Handling celebrated its Annual Christmas Party at the JW Marriott Anaheim on December 18, 2021. It was a really special night because Ziglift also celebrated its 20 Year Anniversary! To commemorate 20 Years of excellence, our President & CEO, Zsigmond Balla, was presented with a special award recognizing 20 Years of building a successful company through hard work and dedication along with God's grace that turned the American Dream into a reality. It was an amazing night filled with laughter, cheers, and a joyous celebration amongst our friends and family.

Ziglift is very grateful for all the hard work and dedication given by all our valued employees that are part of the Ziglift Family.

Although the past two years have been challenging to navigate through a global pandemic and the subsequent dramatic increases in demand, we are grateful as a company to have overcome these hurdles with such a talented team. We look forward to the year ahead!

We wish all of our employees, customers, and partners a very Merry Christmas and a Happy New Year!