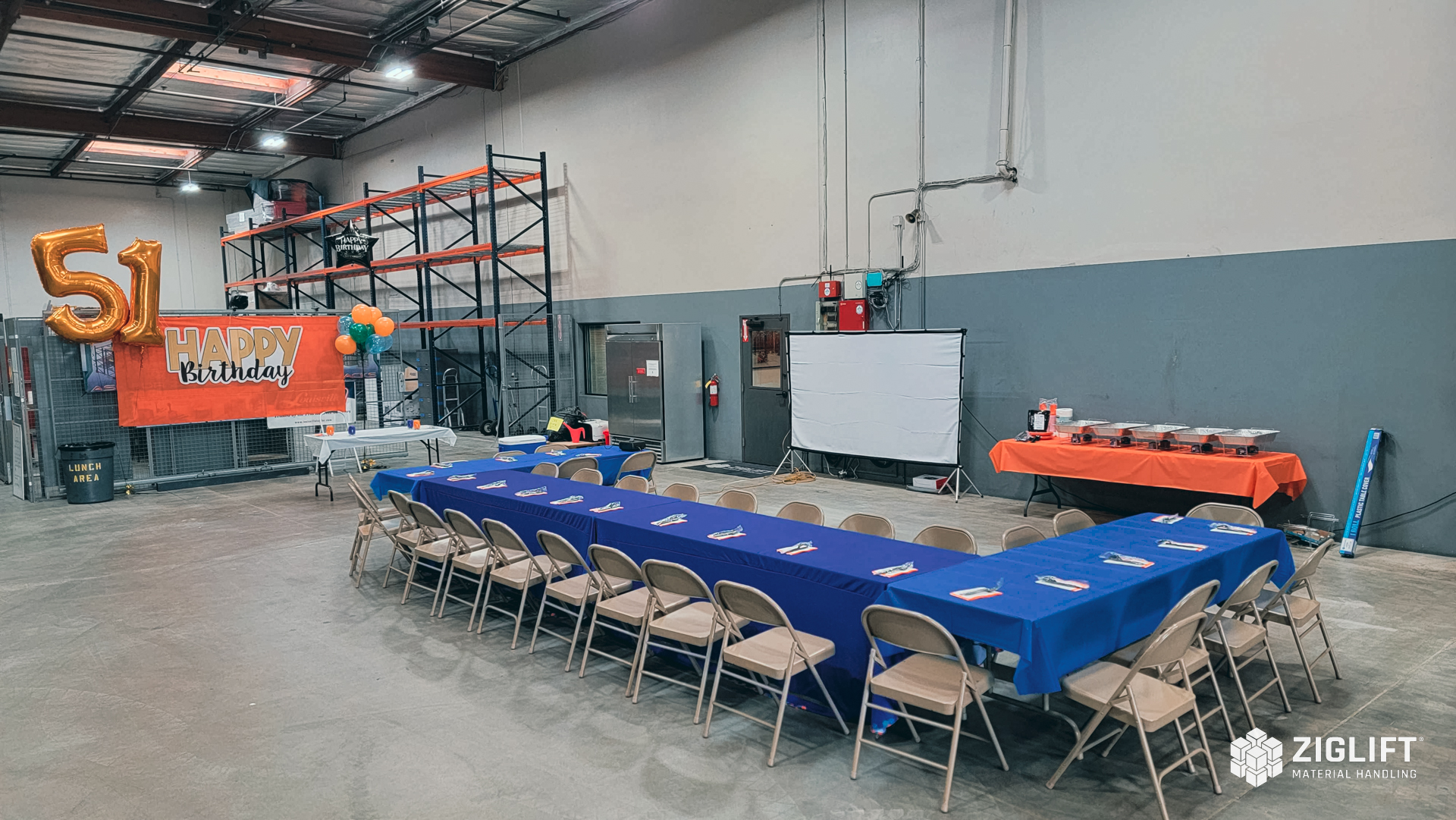 Ziglift Celebrates 2nd Quarterly Luncheon 2023


Today Ziglift celebrated our second quarterly luncheon with our employees at each of our offices! Good eats, dessert, and drinks were served. Anyone who had a birthday this quarter also received a gift from the Balla family.
All 5 Locations were connected via Teams Call to surprise and celebrate the special Birthday of our CEO, Zsigmond Balla! We wish Zsigmond a very happy birthday and congratulate him for continuing to build the "American Dream" alongside our growing team at Ziglift. The Ziglift family keeps growing and we are grateful for all of our employees' hard work to support our operations nationwide.
Happy Birthday to everyone in May!
For this quarter, we'd also like to recognize Joanna Ramsey as our Employee of the Quarter! Joanna is a stellar employee who not only stays on top of her day to day tasks but also works cohesively with our other locations, each department, and our customers from beginning of orders until final delivery. Joanna is extremely punctual, always willing to lend a hand in the office, and steps up when other team members are out. We truly appreciate all her hard work and effort. Congratulations Joanna, you truly embody Ziglift's core values!