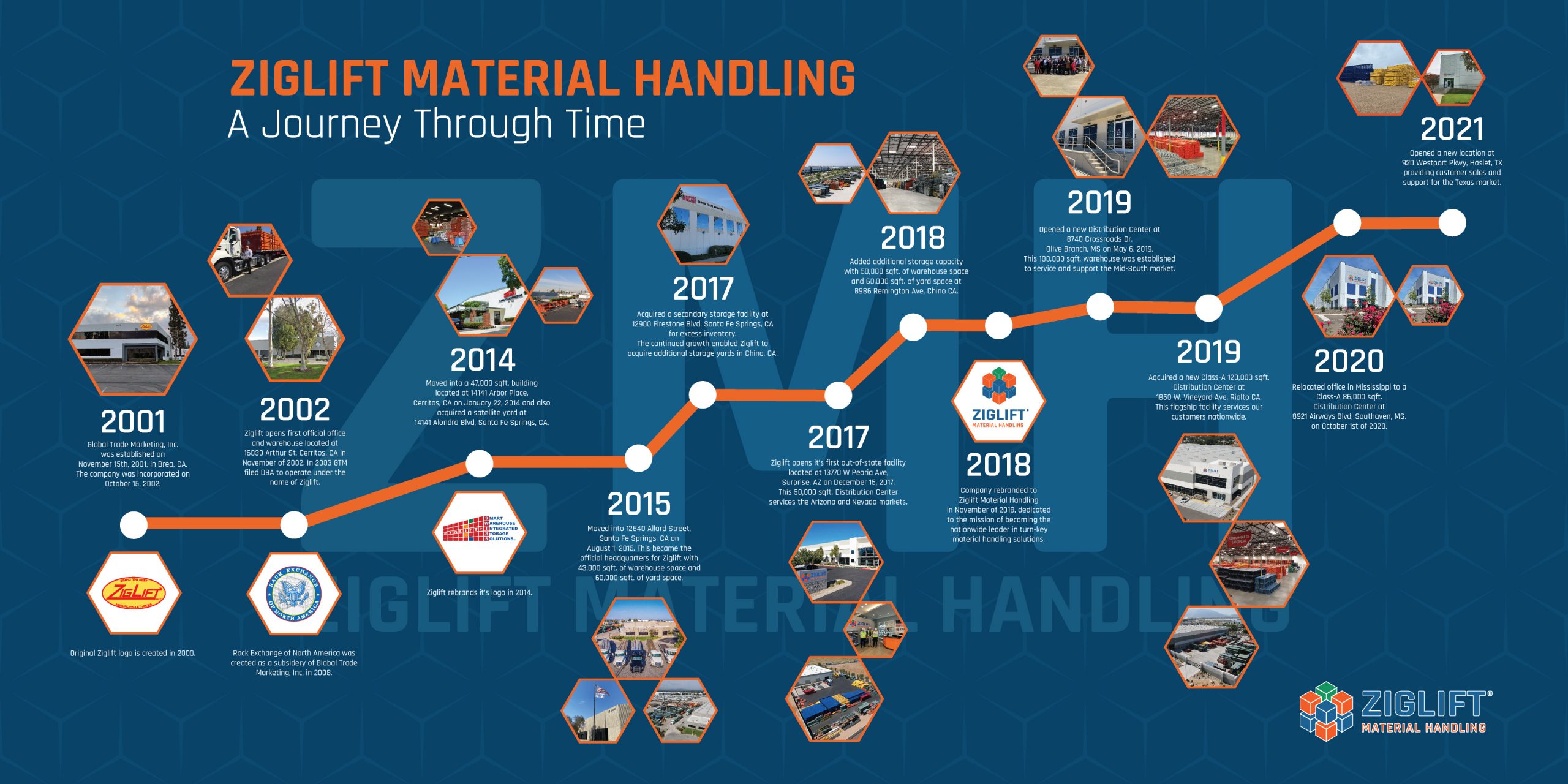 Ziglift Celebrates 20yrs of Service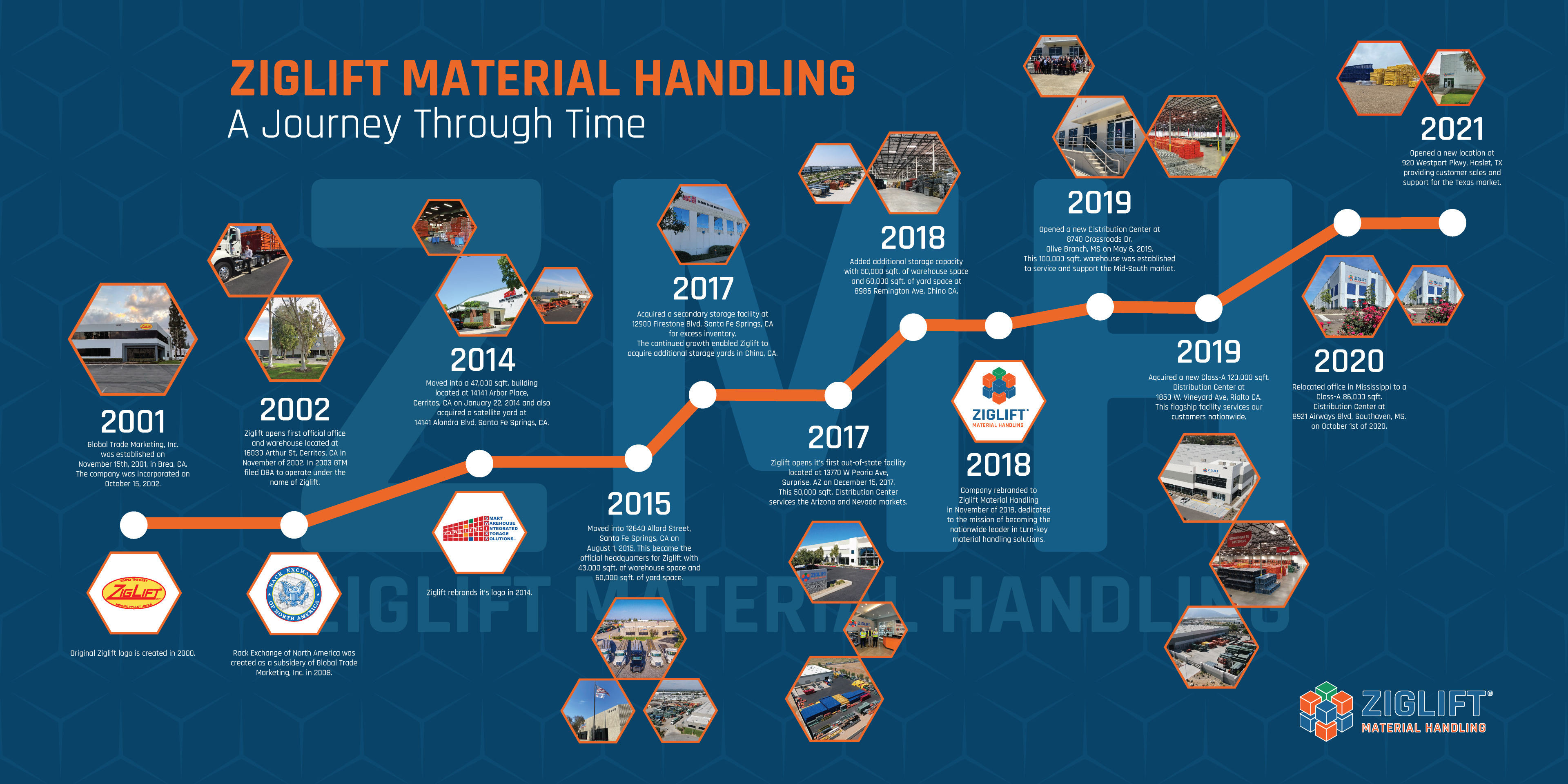 When Ziglift Material Handling was founded in 2001, we were a very small company with a mission to provide fully integrated warehouse storage solutions to our customers nationwide, helping business owners and fellow partnerships achieve their goal of maximizing their storage space and efficiency.
As we celebrate Ziglift's 20th anniversary this year, our mission remains unchanged. Above all, this milestone is a celebration of you – the people and businesses we have partnered with over the last two decades. Since 2001, we have completed more than 20,000 transactions, enabling our customers to grow and expand into new warehouses or liquidate materials for their warehouse. We understand how significant it is to be responsible for each project's success and continue to provide jobs in the marketplace.
During the last few years, we have met a lot of challenges within the supply chain issues regarding turnaround times and pricing for raw material. We faced growing pains within our organization, but have pushed our work ethics to new levels and persevered. As a team, we have made huge improvements to be able to continue to scale and support our customers around the globe.
Most of all, we want to use this marker year as an opportunity to thank each and every one of our customers and partners for the trust you have placed in us. We are humbled by and grateful for that, and look forward to continuing to grow together over the years to come.