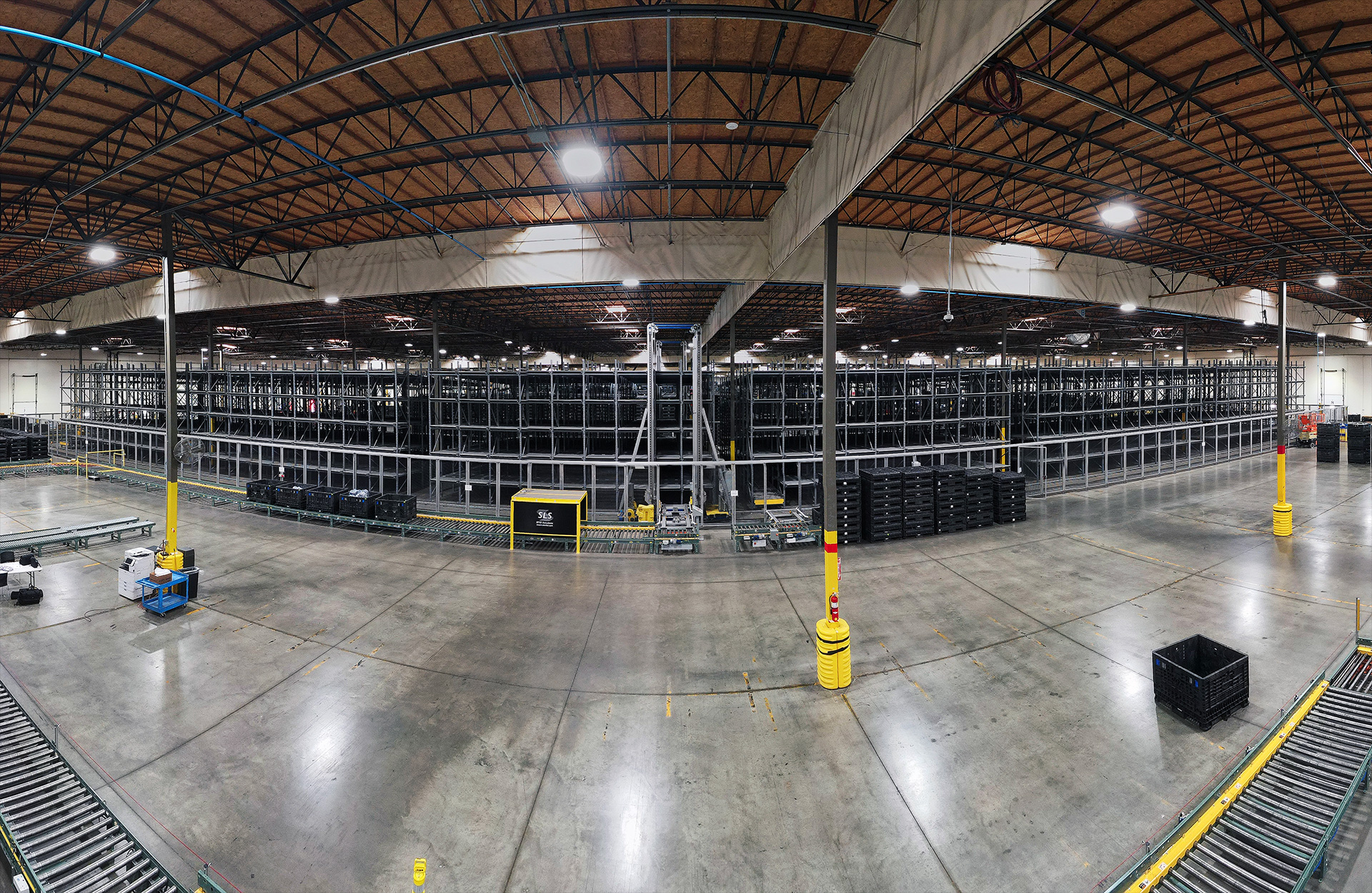 Fully Automated Storage System for Your Warehouse.
TEKNO ASRS PALLET FLOW SYSTEM WITH GRAVITY ROLLER CONVEYORS AND TWO STORAGE & RETRIEVAL CRANES FOR SALE!
This custom Tekno ASRS Pallet Flow System has never been used and is the ideal solution for handling high pallet volumes in a compact footprint. The system has 54 lanes and is 5 levels high allowing you to store up to 11 pallets per lane for a total of 2,970 pallet positions. Furthermore, this system is capable of integrating with your current WMS allowing smart and efficient storage of your pallets while two ASRS cranes also provide automated storage and retrieval of your pallets. For further information or any questions on this system, please contact us today!
PALLET SIZE SPECIFICATIONS:
Width: 48″
Height: 53″
Depth: 48″

TOTAL PALLET POSITIONS: 2,970
11 Deep
5 High
54 Lanes

FOB: RIALTO, CA