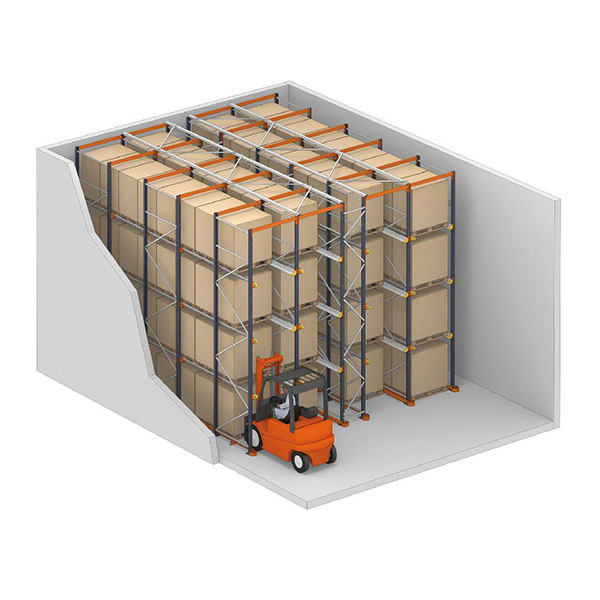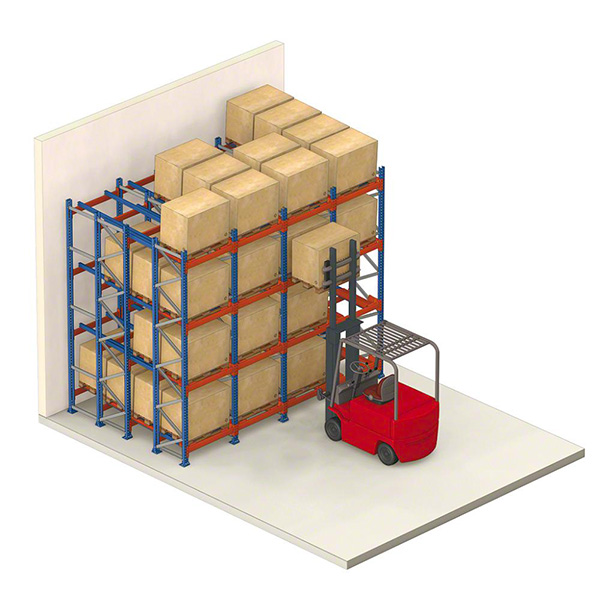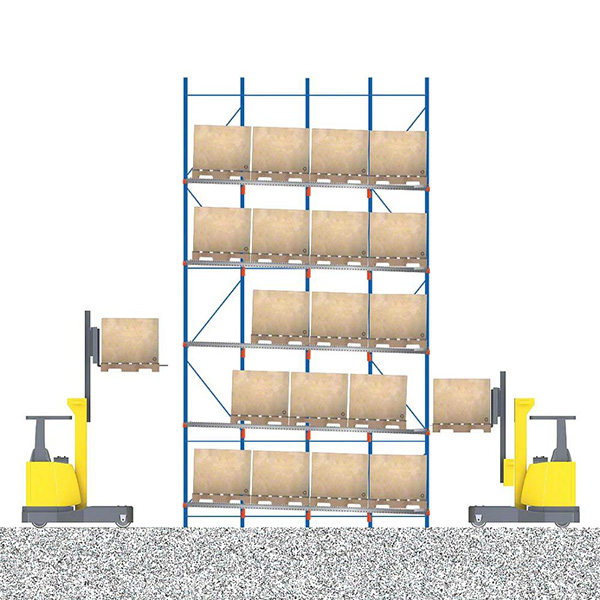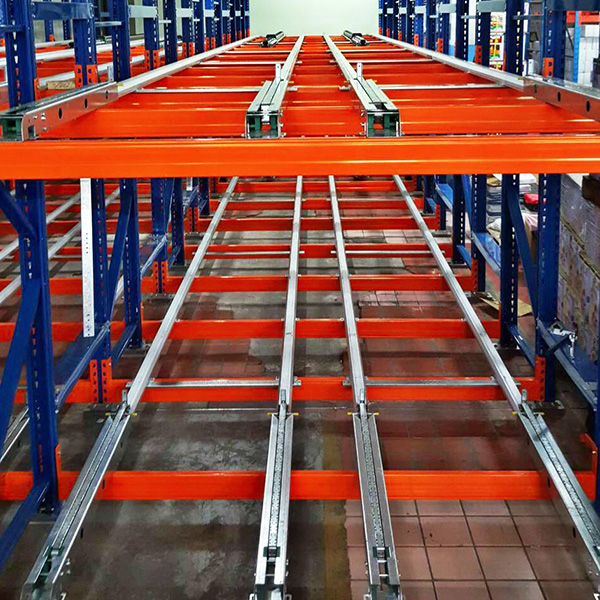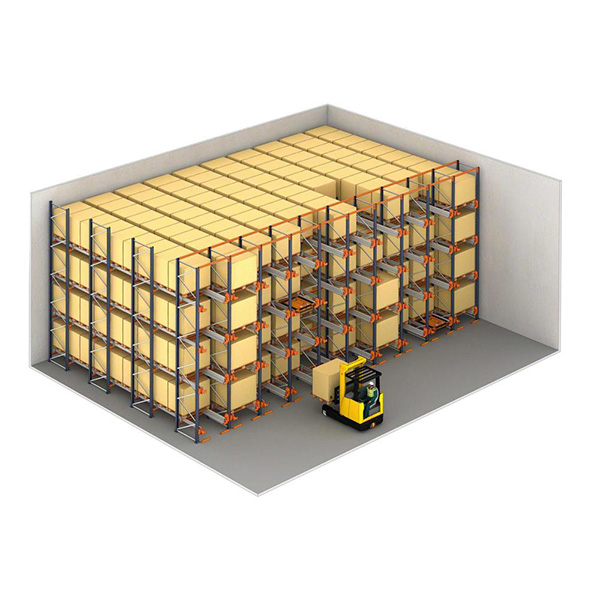 Ziglift specializes in providing the most optimal storage system solutions for your warehouse. High-Density Storage Systems are the ideal solutions for maximizing your pallet storage capacity, minimizing the systems footprint, and providing more efficient use of your space. Every square foot matters.
High-Density Storage Systems come in a variety of solutions including Drive-In, Pushback, Pallet Flow, Flow-Rail, and Pallet Shuttle. These solutions vary in style but share common characteristics and provide increased capacity, more efficient pallet storage, and eliminate wasted space. These systems are most optimal when there are a large number of pallets with the same SKU and rotation is not a priority. Only pallet flow racks enable FIFO flows to allow for perfect rotation.
One thing to consider is that these storage systems do not provide access to any pallet at any time, the pallets in front must first be moved in order to gain access to the interior pallets. Each lane in a high-density system typically carries only a single SKU. These systems also typically require Counterbalanced Forklifts or Reach Trucks to load and unload pallets.
For more information on the various types of High-Density Storage Systems, view the systems below. For standard selective racking systems, pallet racking (uprights and load beams), and pallet rack accessories, click here.
Request Information or Quote