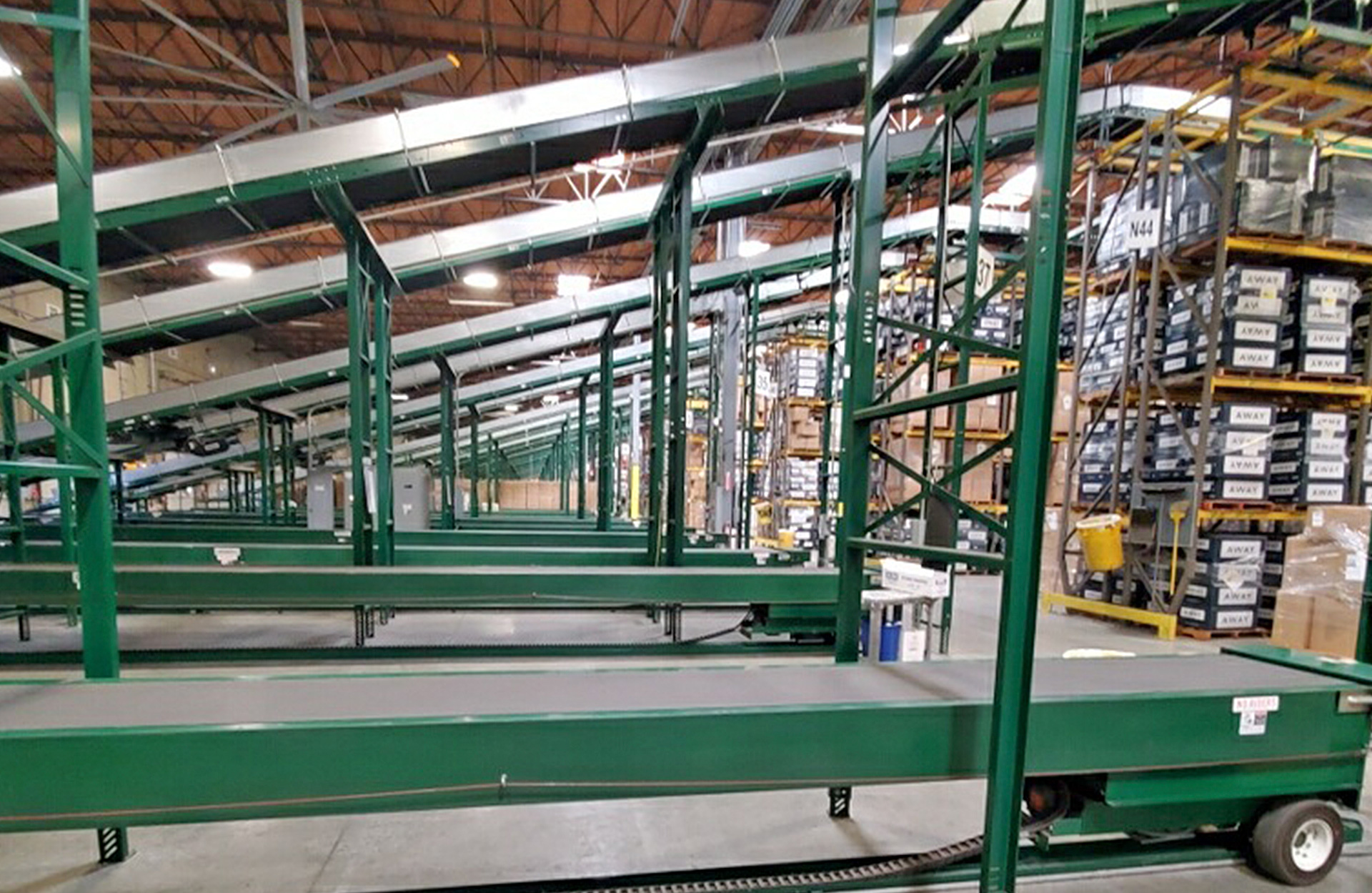 USED 50′ DEMATIC FIXED TRAILER LOADERS FOR SALE
A mobile power belt conveyor which can be driven into a semi-trailer. This allows product to be easily conveyed into the trailer for shipping. Total live load on the loader at any time is 1,000 lb max.
Ease of operation to power in and out of trailer, with dual boom end joystick controls. Able to function as a staging system, with temporary accumulated storage feature and photo-eye sensors to start/stop package flow.
Speeds Shipping
Power Driven
Steerable / Integrated Controller
52 ft total extension length with load capacity of 50 lbs/ft
2HP motorized pulley with variable speed belt
SPECIFICATIONS:
Length: 52′
Width: 24″ Belt / 30″ Total
Quantity: 39 Units Available

CALL FOR SPECIAL VOLUME PRICING
FOB: Southern California