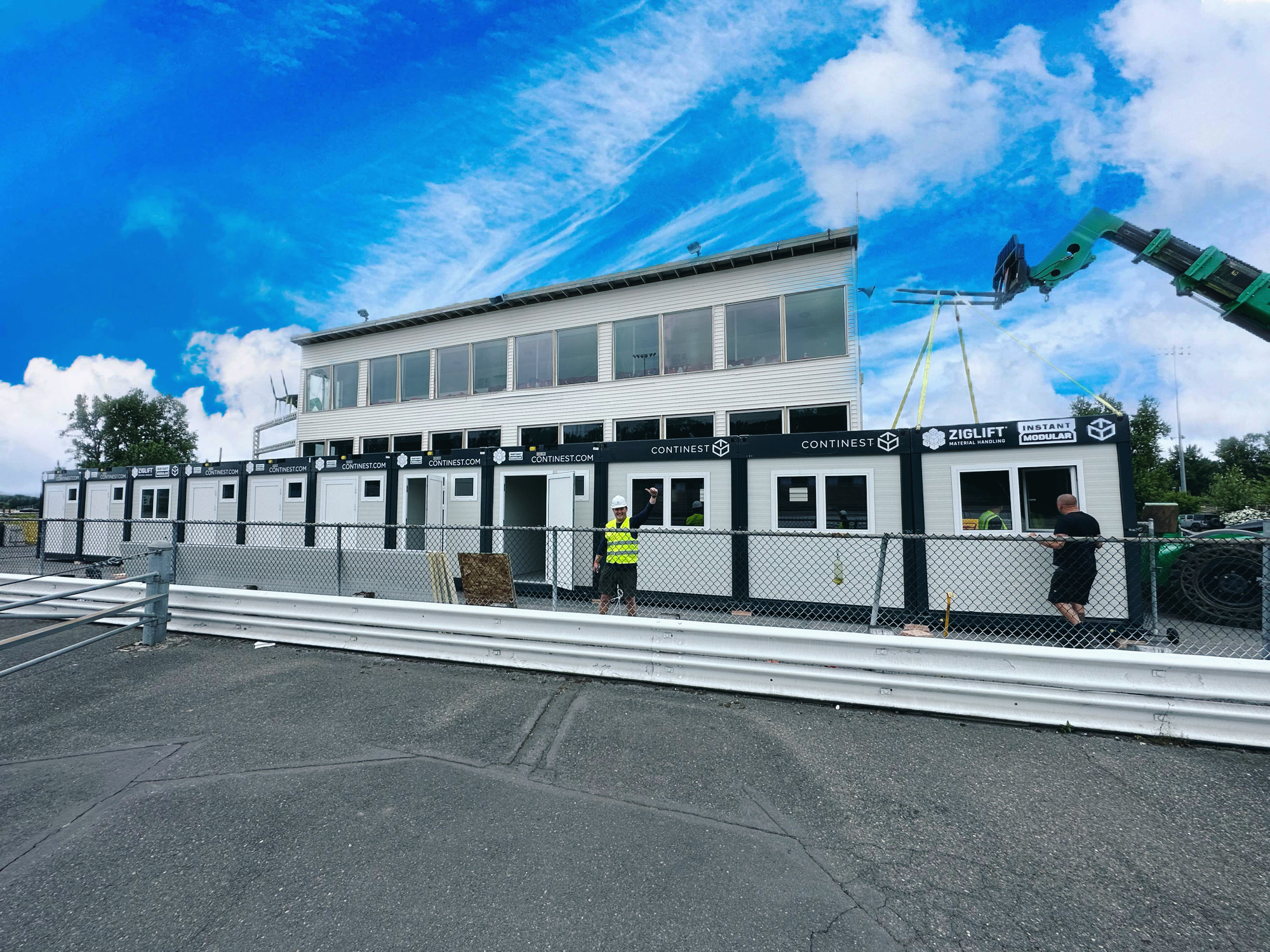 Introducing The Instant Modular CN20
Ziglift is excited to introduce it's latest and most innovative product, the Instant Modular CN20. Gone are the days of traditional modular structures; it's time to embrace the future and experience the convenience and flexibility that Instant Modular offers. Get ready to revolutionize the way you work, organize events, or store your belongings with this game-changing innovative product. Crafted with innovative technology and a commitment to sustainability, these units are designed to transform your space with style and purpose.
Cutting-Edge Technology: Experience a new level of efficiency and convenience with our innovative modular units. From seamless connectivity to intuitive features, the CN20 is a marvel of modern engineering.
Adaptability At Its Core: Versatile and adaptable, the CN20 effortlessly fits into your vision. Connect, stack, or customize units for endless possibilities.
Durable & Dependable: Built to last, our units withstand the test of time. High-quality craftsmanship ensures reliability in any setting.
Effortless Assembly: Set up is a breeze. With user-friendly features and a seamless installation process, your space will be ready in no time.
Simplify Transportation & Storage: Load up to 10 units on a standard trailer for enormous logistical savings.
Sustainable Excellence: Our CN20 Modular Units are a testament to sustainable design. Crafted with eco-friendly materials and energy-efficient technology, you're making a positive impact on both your space and the environment.
The Instant Modular CN20
Instant Modular becomes the ultimate solution for instant modular needs, offering the CN20, a foldable container with unmatched features and advantages. Let's dive into a detailed description of the CN20, along with its logistical and operational benefits.
The CN20 is a market-leading foldable container designed to offer ease and convenience. It's innovative design and sturdy construction allow for easy relocation and reconfiguration, making it an ideal choice for handling large crowds, offering lodging, temporary office and meeting spaces, cash desks, and storage solutions.
With its compact closed dimensions of  238.5″ x 96″ x 21.85″, it expands to an impressive 238.5″ x 96″ x 109″ when open, providing ample space for various purposes. The inner height of 8' 6″, ensure a comfortable and functional environment.
Logistical Advantages: The CN20 brings forth a host of logistical advantages that simplify transportation and reduce costs. With the ability to load 10 units on a standard trailer, it optimizes space utilization during transportation. This, combined with its stackability in the folded position, leads to an 80% reduction in logistical and administrative costs.
Additionally, the CN20 can be easily loaded and unloaded using the same machinery, such as forklifts or cranes, further streamlining operations.
Operational Advantages: When it comes to instant needs, time is of the essence. The CN20 excels in this aspect with its quick setup and teardown time of just 5-10 minutes on a leveled surface. It requires one crew member and one operator, significantly reducing labor requirements. Moreover, the CN20 proves its versatility by being adaptable to limited site access situations. The units can also be connected and stacked to offer numerous configuration possibilities to suit your needs.