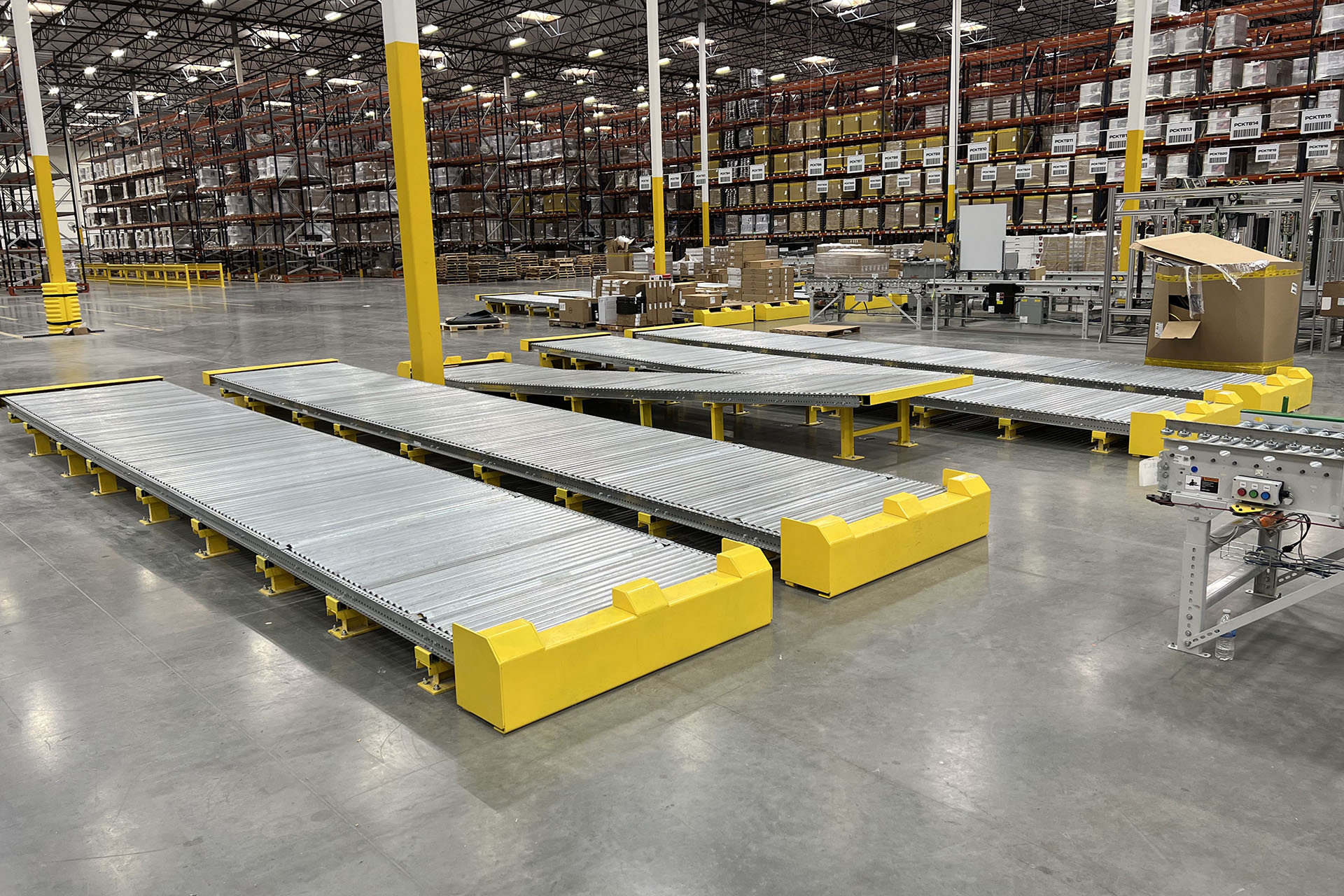 Distribution Center – Perris, CA
Ziglift Material Handling previously installed 42,600 pallet positions of Deep Selective Racking into a 678,678 square foot warehouse. Recently our customer had a special request, and needed our assistance and expertise to help them design a floor mounted Pallet Flow System. The system they were looking for would allow them to take product from a stacked pallet and load it onto their conveyor system with ease.
This system consists of (4) inbound lanes that allow multiple full pallets to be loaded and unloaded effortlessly. To help with empty pallets a return lane was also added, this makes transferring empty pallets a breeze by placing them on the return lane and sending them away from the heavy traffic areas, a forklift is then able to lift and remove them on the opposite end allowing a constant workflow.
Read More: https://www.ziglift.com/distribution-center-perris-ca-phase2.html