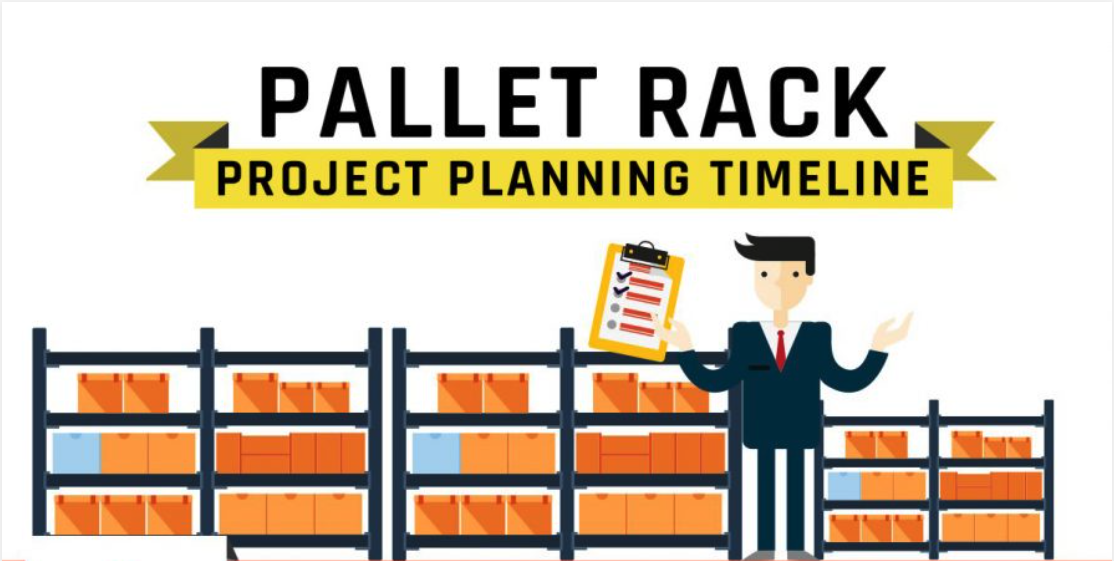 Pallt Rack – Project Planning Timeline
Are you moving into a new warehouse? Planning a new racking project? Here is a simple infographic for you to understand our project planning timeline, and what to expect.
Material Handling projects can be overwhelming without the right partner. Ziglift works hand-in-hand with our customers throughout the projects timeline to ensure a smooth process, from initial consultation to the final inspection.
We start with an initial consultation to evaluate your warehouse space by taking necessary measurements, while also learning about your goals for productivity, maximizing capacity, and project requirements. Depending on your location, there are various requirements for seismic zones and permitting. We are highly experienced in doing seismic calculations and CAD layouts to meet all safety requirements. Your city and county need several weeks to review the permit application which can typically take 4-8 weeks for processing. The approval of the project plans and permitting phase is done concurrently with the manufacturing / procurement of the project material. Procurement time for material depends on a variety of factors including order size, new or used stock availability, customized or standard, and manufacturing lead time (for new material not in-stock). Depending on the manufacturer, current lead times for new racking are between 8-18 weeks. While production or procurement times may vary depending on availability, we take pride in being one of the top suppliers across the United States to have material in-stock and ready to ship on time. Once the permits are issued, we can begin installation. For smaller projects, please allow 3-7 days before receiving pallet racking/material. The installation process can take 1-3 days on average for smaller projects. For larger projects, installation time varies based on scope. Our installers are professionally trained to get the job done safely and securely while adhering to timelines. After installation is completed, there are three inspections: anchors, fire safety, and city/county final inspection. Once the final inspection is signed off the racking is completed! Our team is here to help you every step of the way. Contact us to get started planning your pallet racking project today!
#manufacturing #palletracking #ecommerce #distributioncenter #logisticsmanagement #logisticssolutions #storagesystems #ziglift