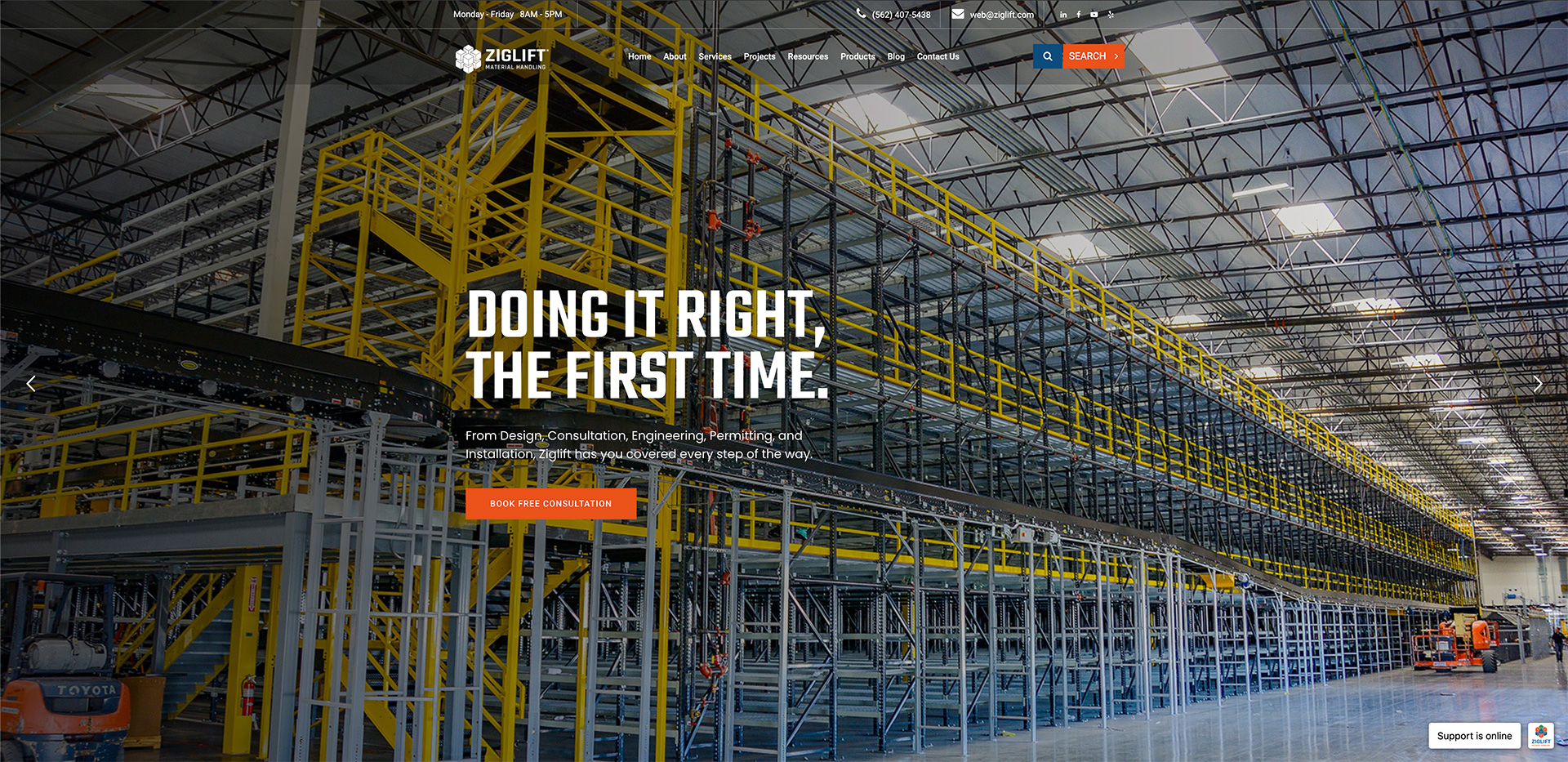 ANNOUNCING THE LAUNCH OF OUR NEW WEBSITE!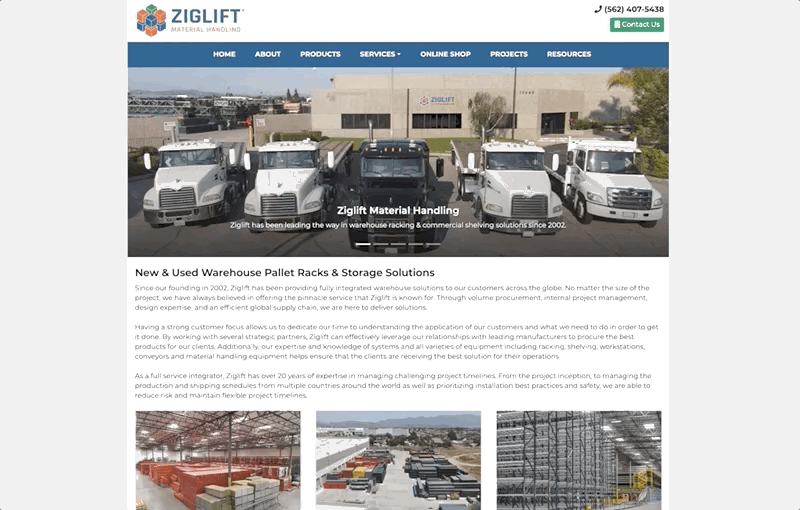 Ziglift is proud to announce the launch of our brand new website! After several months of hard work, we are very excited to share the new experience with you.The new website is now live and viewable at ziglift.com.
Our goal with the new website is to educate and provide our customers and vendors an easier, more intuitive way to learn about Ziglift Material Handling and the services, solutions, and products we offer. The new website offers a clean modern design, easy navigation, and helpful tools and resources to be Utilized. We want to give ourcustomers the opportunity to know us better and who we are as a company. Through our new website launch, Ziglift strives as an industry leader to innovate, be on the forefront of industry trends and technology, and deliver consistent, relevant news, and resources to our customers.
From the very beginning, Ziglift's mission has been to provide economic and optimized storage solutions for all warehouse applications while putting our customers first through reliability, responsiveness, and unparalleled support. Our goal is to continue this mission through our new website and to educate and provide reliable consultation to our clients before they make critical purchasing decisions.
We hope that you find the new website educating and a reliable source for material handling information. From warehouse layout design, engineering, permitting, installations, relocations and liquidations, we have your next project covered.