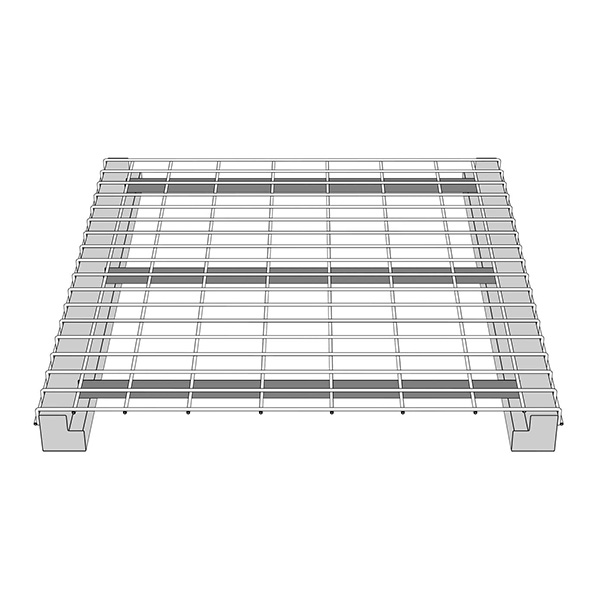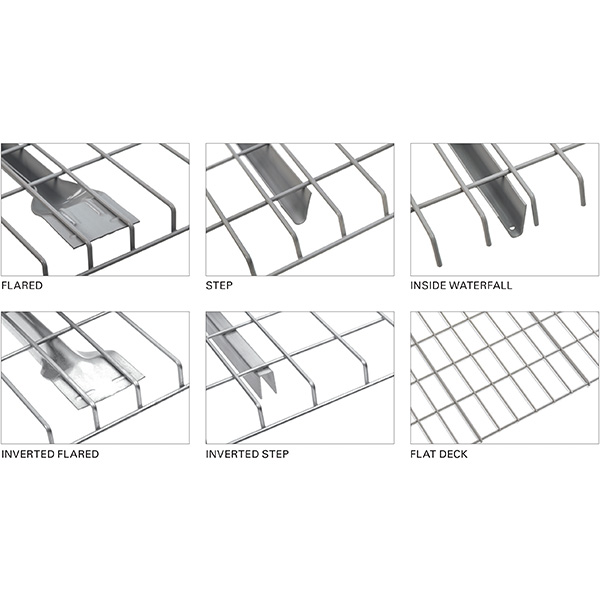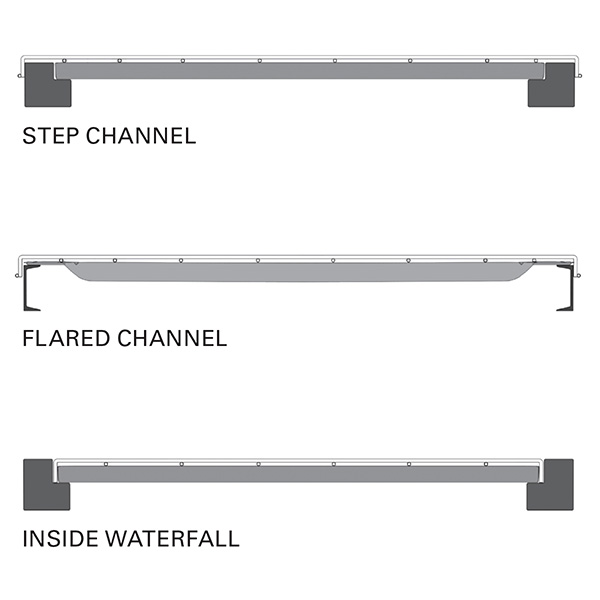 Wire Decks are the most common type of accessory for pallet rack systems, providing additional safety for pallet storage. Wire Decks increase the safety and efficiency of any warehouse storage application. Wire Decks are far superior to wood decking due to their additional strength, durability, and versatility. Wire Deck also prevents dust from accumulating and allows light to filter through to each storage level. Whether you are loading full pallets or stacking small cartons on your pallet rack, Wire Deck provides the perfect surface to safely store your products. Wire Decks are easy to install and come in a variety of styles to accommodate your systems requirements.
Wire Deck comes in these standard sizes, but are also offered in many more sizes and can also be customized to fit your racking systems specifications:
| | | | |
| --- | --- | --- | --- |
| Load Beam | Height | Length | Capacity |
| 24" x 46" | 24 in. | 8 Ft | 2,100 lbs |
| 36" x 46" | 36 in. | 8 Ft | 2,500 lbs |
| 36" x 58" | 36 in. | 9 Ft | 2,300 lbs |
| 42" x 46" | 42 in. | 8 Ft | 2,100 lbs |
| 42" x 58" | 42 in. | 9 Ft | 2,200 lbs |
| 48" x 46" | 48 in. | 10 Ft | 1,800 lbs |
| 48" x 58" | 48 in. | 12 Ft | 2,100 lbs |
Wire Deck comes in a variety of styles including: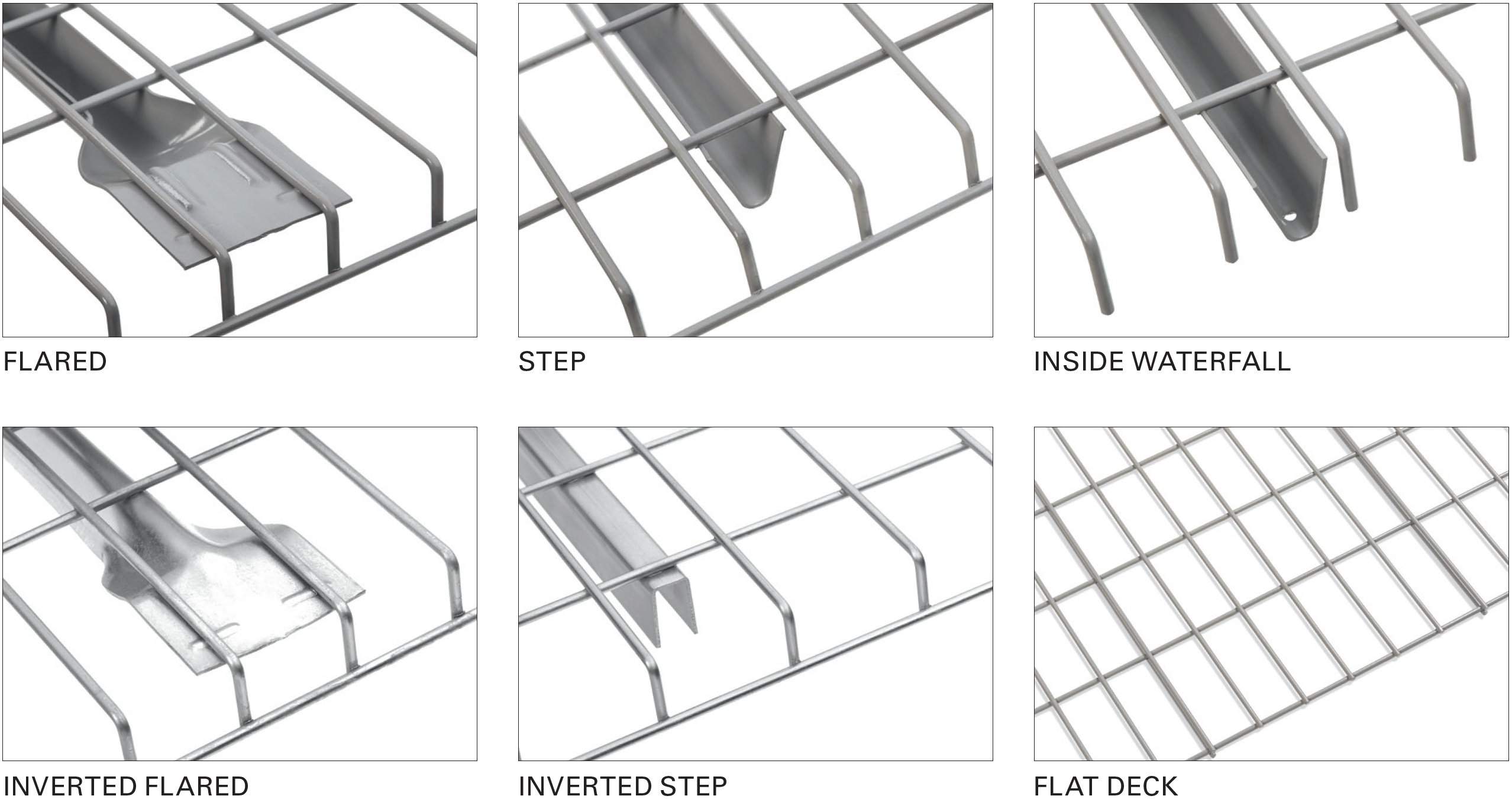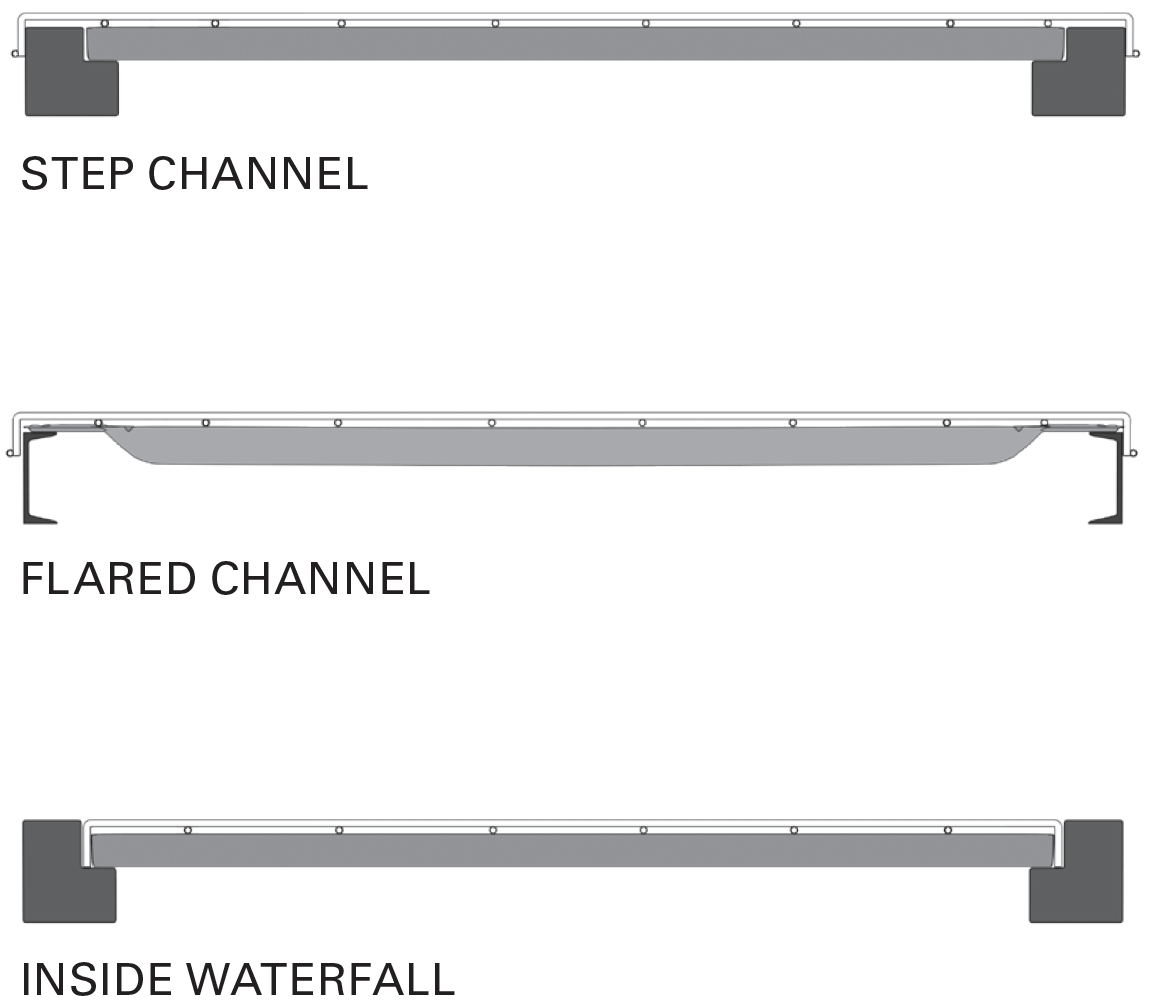 Ziglift offers a large inventory of new & used Wire Decks in a huge variety of sizes and styles to accommodate your systems requirements. For additional information or pricing on Wire Decks for your next project, email us or give us a call and we would be happy to help!
Request Information or Quote
Advantages
Easy To Install
Wire decks can be easily installed manually.
Standard 21/2" x 4" x 6 ga. wire mesh pattern
14 ga. or 16 ga. support channels
11/2" front and rear waterfall
Durable powder coat finish
Capacities based on uniform distributed load (UDL)
Safety
Adding wire deck will increase the stability of your racks.
In case of fire, wire decks help water sprinklers work more efficiently by allowing water to flow down the racks. Most local fire codes require them.
Manufactured in accordance to ANSI MH26.2
Flexibility
Wire decks will store virtually anything and your product doesn't have to be palletized when using wire decks.
Boxes, bins and even individual products can be easily stored over wire decking.
Custom designs and sizes available to fit every pallet rack application
Optional snap-in, hanging and flue dividers available
Electrogalvanized finish available
Cleanliness & Better Lighting

Wire decks are designed to help prevent dust built-up on your product, increase lighting and allow better airflow in your facility.
It also improves inventory visibility from below, making picking procedures more efficient.
Cost Effective
While wire deck can be a bit more expensive than pallet support, the benefits will pay back your investment quickly.
You'll save time and labor by installing wire deck on your warehouse.
Plus, wire decks are the strongest and most reliable solution for support, meaning they won't need to be replaced often.
Safety
Thanks to the way that the structure is built, and given that forklifts do not need to drive into the shuttle racks, the risk of accidents is practically non-existent. The metallic bays are not damaged, thus maintenance is kept to a minimum.
A user management feature prevents unauthorized personnel from operating the shuttles.
Both the racking and the shuttles have built-in safety features specifically designed to ensure the Pallet Shuttle system operates correctly: rail end stops, pallet centralizers, position sensors, etc.