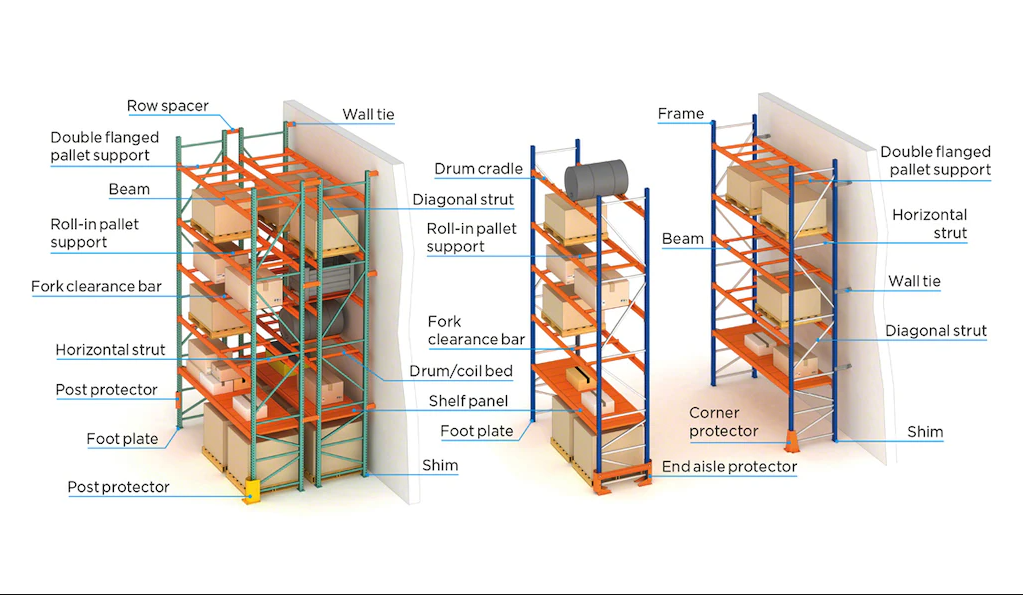 Pallet Rack Beams
Introduction
Load beams are a fundamental component of metal racking systems found in warehouses worldwide. These structural elements, made up of posts, frames, and load beams, serve the critical function of supporting the weight of goods. Load beams come in various sizes, materials, and load capacities to suit different warehousing needs. Understanding their design, installation, maintenance, repairs, inspection, and load capacity is essential to optimize logistics operations, increase warehouse safety, and enhance storage solutions.
Overview of Load Beams
Load beams are an essential component of metal racking systems used in warehouses. There are mainly two types of load beams: step beams and box beams. Beams are typically manufactured with steel. The sizes and load capacities of load beams vary depending on the warehouse's needs and the size of its products. It is crucial to choose the right type of beams with the appropriate size and load capacity to ensure maximum safety and efficiency. It is highly recommended to consult a material handling expert and consider the warehouse's specific requirements. In summary, pallet rack beams are available in various sizes, load capacities, and materials, and selecting the most suitable one is a crucial step towards the success of any warehouse.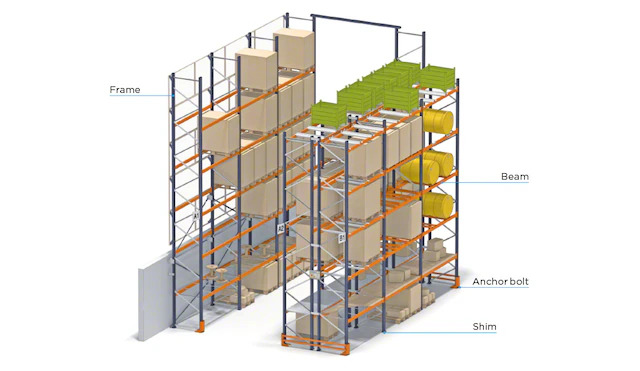 Pallet Load Beam Design and Installation
Load beams are critical components in the construction of metal racking systems. These beams provide structural support for the loads stored on pallet racks. When designing and installing load beams, there are a few key factors to consider. Structural design is an essential element when it comes to pallet rack beam selection. The right design will ensure the beams can support the load weight required. The structural design should also consider the spacing between beams, the height of the beam, and the thickness of the beam. All these elements combine to ensure the maximum stability and safety of the entire racking system. When it comes to installation of racking systems and load beams, installation should only be conducted by a professional installation company who can safely and properly manage the installation. It is crucial to have the right tools, equipment, and expertise when installing pallet rack beams. Installers must take steps to prevent the beams from falling while assembling the racking system, including using proper fall protection gear and ensuring workers are not under elevated pallet loads. It is also essential to use equipment like hoists, forklifts, and cranes to safely lift and position beams during installation. Overall, proper load beam design and installation are critical to the safety and integrity of a racking system. With the right structural design, installation procedures, and safety precautions, load beams will support warehouse storage solutions adequately and securely.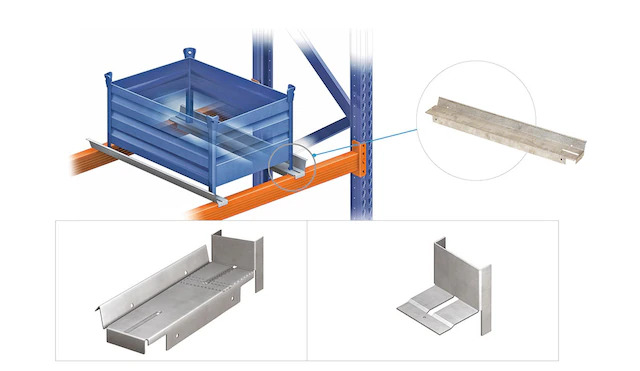 Load Beam Repair
Routinely checking for damages helps to prevent accidents that could lead to serious injuries or financial losses. But how often should you inspect load beams? Frequency of inspection for load beams depends on how frequently you use them. Lightly used racking may require inspection several times a year, while heavily used racking may require inspection once a month or more. Signs of damage and wear on load beams include visible cracks, deformation, missing safety pins, and bowing. If you notice any of these signs, schedule an inspection and repair immediately. Repair options for damaged load beams are limited and typically need to be replaced. As always, it is advisable to seek professional help when repairing or replacing the load beams. Remember, maintenance is not just about safety and performance but also about extending the life of your racking system. Plan regular inspection schedules and stick to them. It will save you money and ensure the smooth functioning of your warehouse for years to come.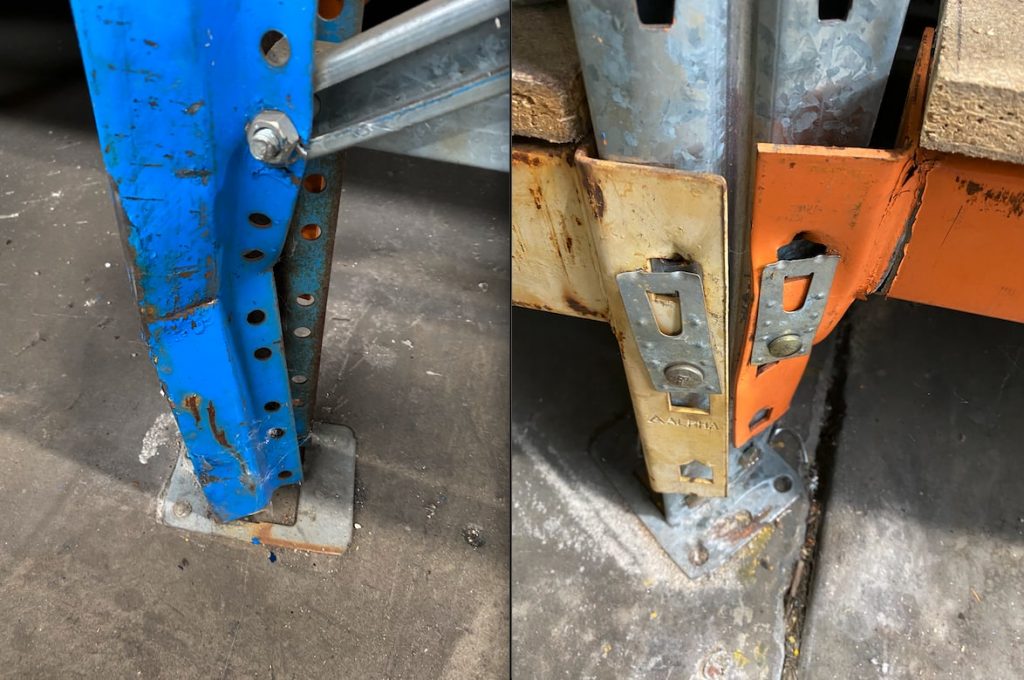 Rack Beam Types
Typically, beams for racking come in two varieties:
Roll-formed beams. These are manufactured by roll forming a single piece of steel. A continuous seam weld is applied to the base of the beam. These beams have welded endplates, which slot into the teardrop-shaped holes on the face of the frames. They're attached to the frames using two spring-loaded safety locking devices per beam (one at each endplate). Each load level is formed by two beams, one at each frame post.
C-channel beams. These standard structural bolted beams are created by hot roll forming raw steel and molding it into the C shape. Instead of gauges, they're measured by weight. These beams are vertically adjustable on 2-inch centers, providing a durable horizontal component for high-capacity pallet racks.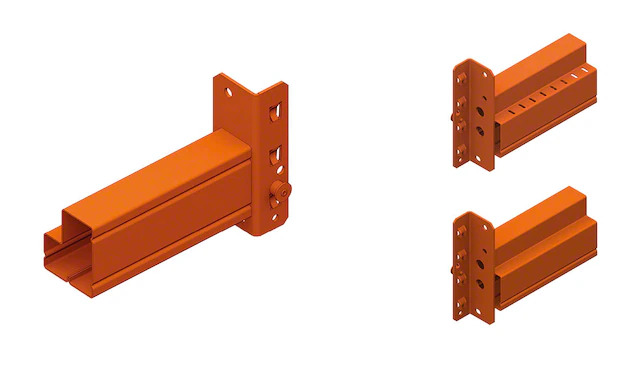 Structural pallet rack beams are an integral element of metal racking. Like other storage components, rack beams are put through rigorous testing and quality control checks to meet international standards and ensure the smooth functioning of the system.At Ziglift Material Handling, we have long-standing expertise in designing storage solutions for all kinds of companies. Interlake Mecalux's racking can be tailored to even the most demanding logistics requirements. Get in touch, and we'll analyze your warehouse's characteristics to design the best solution for your business.