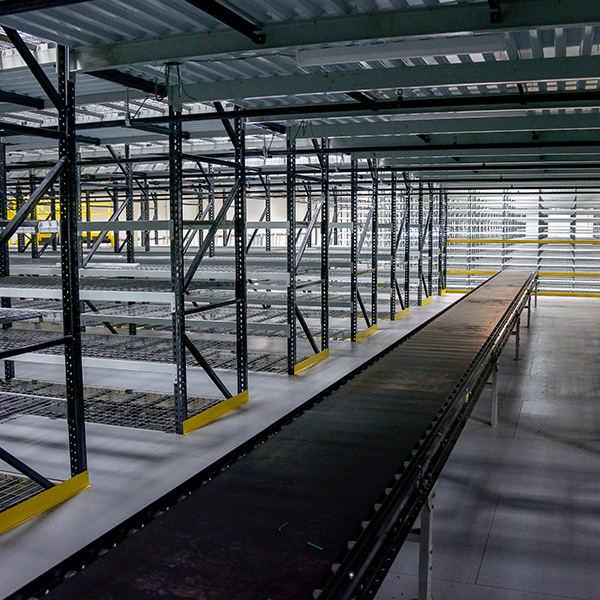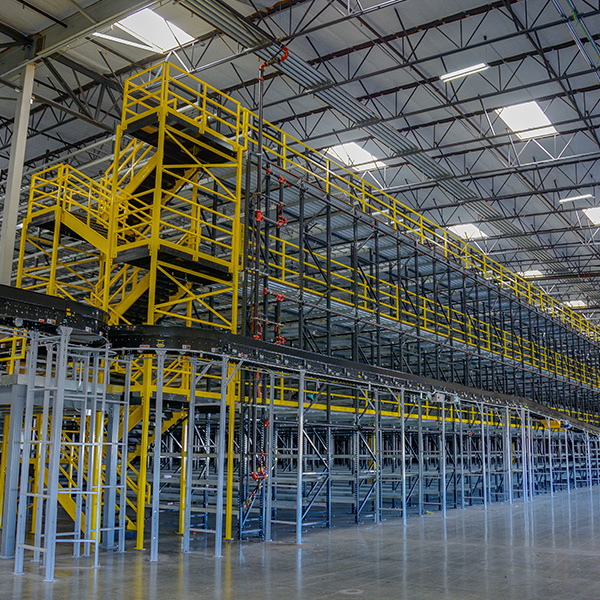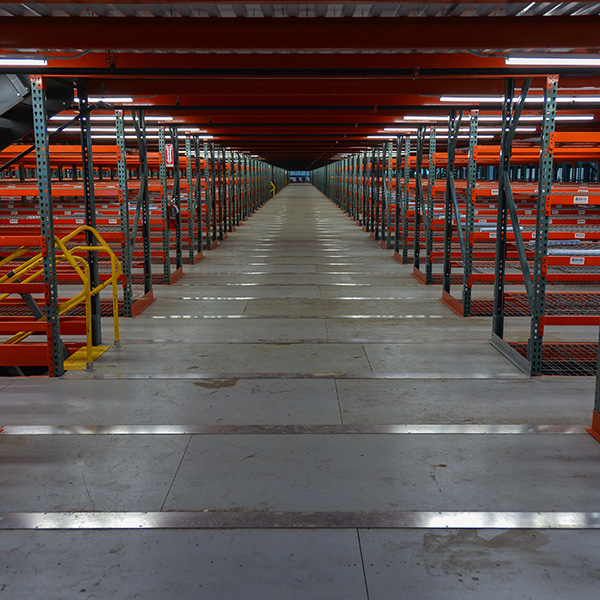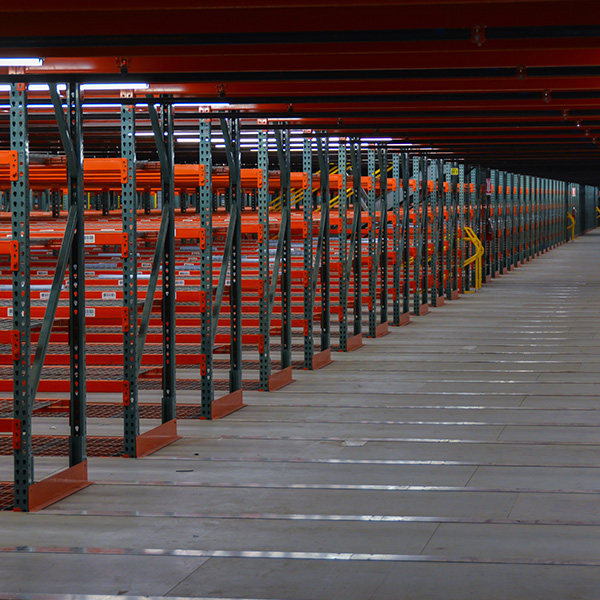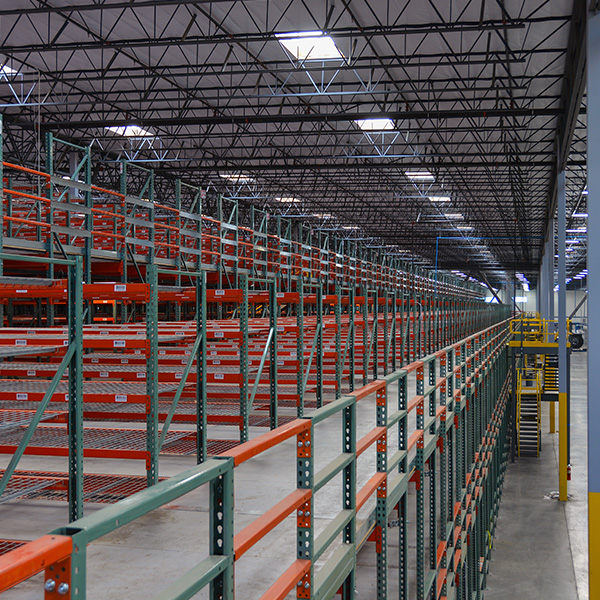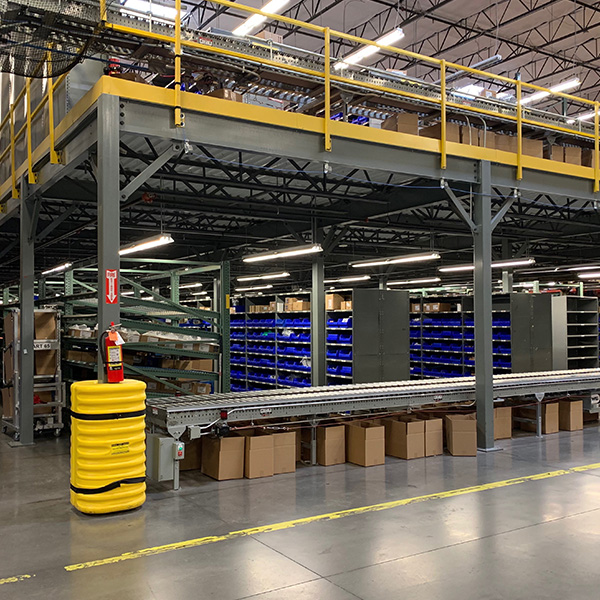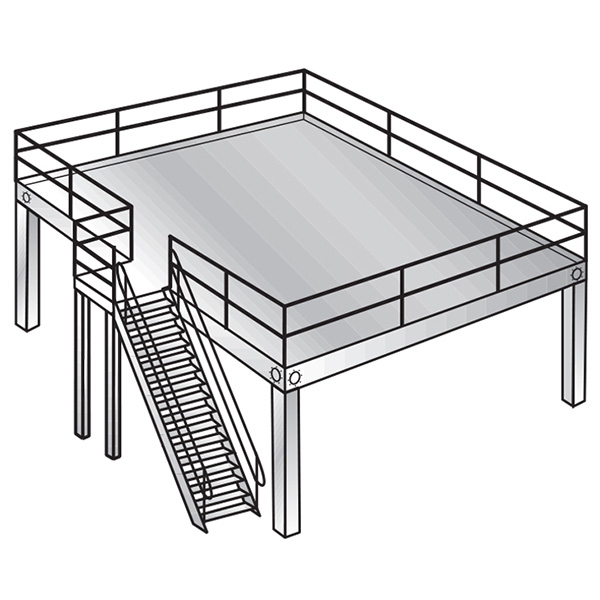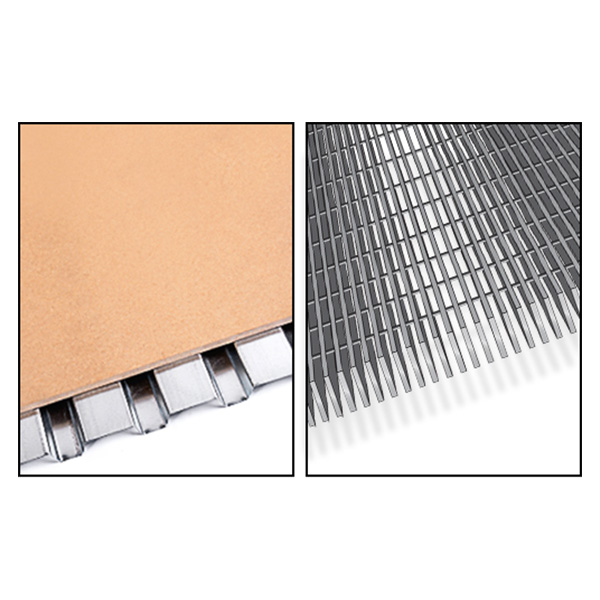 With ever increasing rent and decreasing vacancy in warehousing real estate, facilities have to utilize and maximize every inch of their warehouse space. Increasing SKUs, limited space, and higher customer demands and order processing requirements are also very common and stressful combinations for many distribution centers. If you are experiencing these issues, a multi-level pick module or mezzanine may be the perfect material handling system to optimize your storage space, increase your picking and order fulfillment efficiency, and keep up with your customers demands.
Perfect for E-Commerce and other high volume/high throughput environments, our experienced team will help design a customized pick module or mezzanine solution for your specific order throughput needs and technical requirements. These systems can be integrated with steel shelving, push-back, gravity flow, and other storage methods as well as conveyors to further optimize product picking and flow.
From our many years of experience in designing and installing these special systems, you are in the right hands. For additional information on these systems, view the systems below. To set up a consultation or to find out how a Pick Module or Mezzanine can optimize and enhance your warehouse space, email us or give us a call!
Request Information or Quote