Ziglift Material Handling
Leading the way in warehouse
racking since 2002
Since our founding in 2002, Ziglift has been providing fully integrated warehouse storage solutions to our customers across the nation. Through high volume purchasing and procured distribution channels, our extensive catalog of equipment and material handling solutions continues to grow. As one of the leading buyers of new & used racking, our large inventory allows us to offer exceptionally lower lead times and our volume pricing makes it even more affordable to get the storage system that is right for you.

Headquartered in Southern California, Ziglift is one of the fastest growing material handling companies in the nation. In 2002, Ziglift opened its first office in Cerritos, CA selling pallet jacks and used racking. Throughout the next decade, Ziglift established its reputation as a leader in exemplary service, product offerings, and competitive pricing. With a clear mission to provide the most economic and optimized storage solutions, Ziglift rapidly established a loyal network of customers, dealers, and vendors, enabling a surge of growth which allowed it to scale up the product lines and services offered. In 2014, Ziglift moved its headquarters to it's current location in Santa Fe Springs, CA. In 2018, for the very first time Ziglift expanded out of state to its brand new office and warehouse in Surprise, AZ. After another very successful year, Ziglift opened a new location in Olive Branch, MS serving as a key distribution center in the Mid-South Territory. Towards the end of 2020, Ziglift relocated its Olive Branch office only a couple of miles away to a brand new office and warehouse in the city of Southaven, MS. With a total of 4 locations and additional storage yards, Ziglift has over 20 acres of capacity housing the largest inventory of new and used material in the U.S. Through our exponential but strategic growth, we are able to serve and support our customers' warehouses across the continent.

Specializing in pallet racking, our inventory includes both new and used shelving and pallet racking solutions from top manufacturers such as Interlake Mecalux, Frazier, Advance, and many more. When you are looking for quality choices in new or used warehouse racking, Ziglift is your one-stop shop for selection and value. In addition to our diverse inventory of new and used warehouse shelving and racking, we also carry a large variety of additional warehouse equipment and supplies, all at the best value.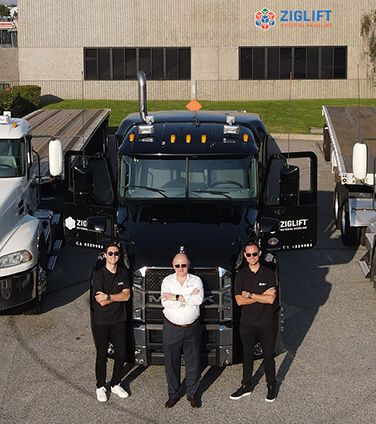 Our vast product offerings include bulk storage shelving, boltless shelving, conveyor equipment, pallet jacks, used forklifts and order pickers, workbenches, ladders, carts and dollies, storage bins, and many more.

Ziglift is proud to be your source for turn-key storage solutions. From inception of the project, to design, engineering, permitting, installation, and the final sign off, our team has you covered. Ziglift is here to provide your business with the right equipment and most optimal material handling solutions at an unbeatable value, highlighted by the exceptional level of service that Ziglift is known for.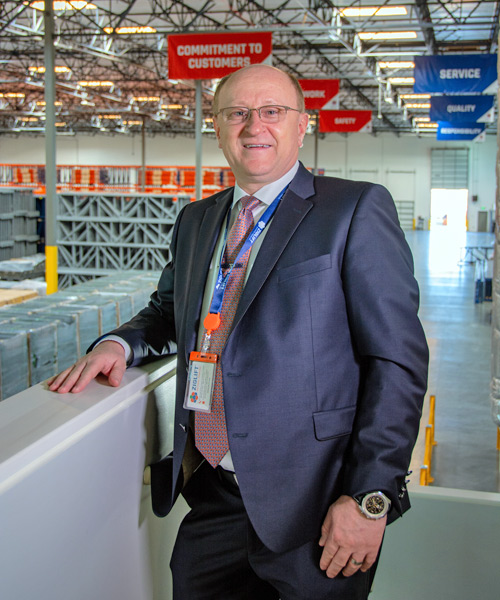 Dedication, Reliability, and Responsiveness to the Customer
Since 2002, we have been on a mission to provide economic and optimized storage solutions for all warehouse applications, while putting the customer first through reliability, responsiveness, and unparalleled support.
As our capabilities, product offerings, and nationwide reach continues to grow, our vision is to become the nationwide leader in turn-key material handling solutions and the largest provider of new & used warehouse racking, all under one name, Ziglift Material Handling.